PEOPLExpress announced that it was suspending its service temporarily until 'about' October 16th. The low-cost airline said problems with maintenance, crew availability, an airplane damaged by a vendor's truck, and a shortage of planned spare aircraft have made it extremely difficult to operate a full schedule.
All passengers who have booked flights through October 15th will get a full refund, the company assured. They are currently being processed and customers should receive their money within five to seven business days.
For passengers who had booked flights beyond October 15th, the company said it will email them as soon as its planes are flying again.
Since launching service on June 30th, 2014, the airline says it has carried 55,000 passengers on 817 flights.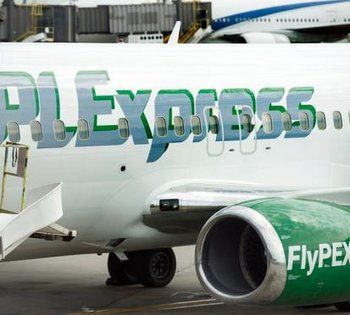 PeoplExpress says flights will resume on October 16.
The company says it still plans to launch its previously announced service to Charleston and Orlando, starting on October 16th.
On its website, PEOPLExpress wrote:
"PEOPLExpress is grateful for the support of our investors, the airports we serve, our nearly 35,000 Facebook fans, our vendors and people from all over the country who have expressed excitement about our mission to make air travel more accessible and affordable."
The airline invites concerned customers to contact the company at [email protected] or send a message at www.facebook.com/flypex.
PeoplExpress, headquartered in Newport News, Virginia, is a start-up carrier that commenced operations in June 2014. It uses the same name as the low-cost airline that was set up in the 1970s.
The company offered flights to seven destinations within the United States using two Boeing 737 aircraft. Experts say it should not have included Boston, Atlanta, West Palm Beach, New York/Newark and Tampa as its destinations. Each of these is a major destination for the country's 'big four' airlines.
Mike Morisi, the airline's founder, apologized to passengers for delays in August, blaming them on a series of setbacks, including an eye injury to one captain, and an accident that hospitalized a co-pilot's wife.
JetBlue Airways has offered to fly passengers whose flights have been canceled by PeoplExpress' suspension.