London's FTSE fell 2.76% in just one week, its sharpest decline since June 2013, including the 9.68-point marginal gain to 6,649.39 at the end of Friday. London stocks took a beating when the Obama administration said it was taking measures to stop tax inversion.
Tax inversion is when a company merges with a foreign one and then moves its headquarters abroad where corporate tax is lower. Corporate tax is 21.5% in the UK, compared to 35% in the United States. UK pharmaceutical companies' stocks had been rising all year on investor expectations that Pfizer and some other US drugmakers would acquire some of them.
News that the US government was closing the tax-inversion loophole sent pharma stocks tumbling in London.
The news that Tesco plc., the world's second largest retailer after Wal-Mart, had inflated its profit guidance by ₤250 million, sparking the suspension of four executives and an investigation by Deloitte, did not help either. Struggling competitor J. Sainsbury fell 7.9% during the week after Santander warned that the supermarket may reduce its dividend.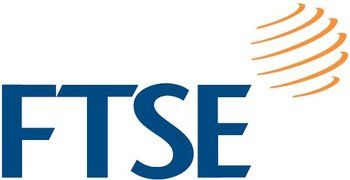 Despite a slight gain late on Friday, the FTSE had a bad week.
Sports Direct's boss, Mike Ashley, spooked investors because he used the company's balance sheet to bet on Tesco.
With US stocks – including Dow Jones, Nasdaq and the S&P's 500 – having the worst Thursday in months, stocks across the world appear to have a mind of their own.
Nobody could understand why shares in the US took such a beating. Fortunately, on Friday things improved (in the US, not really in London).
There is a lot of disconcerting news out there that may have pushed investors into a more cautious mood. Sanctions against Russia have pushed German business confidence into the ground, the country reported a GDP shrinkage in the second quarter, and that was before sanctions were intensified.
The Eurozone is not growing and its inflation rate continues to fall. China's GDP growth looks less solid and sustainable, Japanese consumer demand has dried up, Brazil is officially in recession, France's and Italy's prospects look dire, and the time for the Fed to raise interest rates looms closer.
The only economies that appear to be doing really well are the US' and UK's.
So, what will happen next week? Most bets are on the strong US GDP figures (4.6% growth in Q2) keeping people happy for a while.