Phones 4U closes 550 shops out of 720 outlets and goes into administration after EE decided not to renew its contract, which ends on September 20, 2015, following Vodafone's move earlier this month. Vodafone's contract ends in February 2015. Earlier this year, 02 had stopped selling through Phones 4U, and so too had Three in 2012.
When a company goes into administration it means an independent body takes over the running of the firm, including paying off debts, salaries, etc. It protects the business from creditors while a restructuring plan (rescue plan) is put into place to try and save it. Phones 4U's private equity owners BC Partners have asked PriceWaterhouseCoopers to act as its administrator.
BC Partners acquired Phones 4U in 2011 for €770 million (£610 million, $991 million).
Phones 4U has debts totaling ₤635 million ($1.032 billion).
EE and Vodafone have been upgrading their own-brand shops in the United Kingdom, thus reducing their need to sell through other retailers. Earlier this year, Vodafone said it would be opening 150 own-brand stores by April 2015.
EE announced:
"In line with our strategy to focus on growth in our direct channels and to move to fewer, deeper relationships in the indirect channel, and driven by developments in the marketplace that have called into question the long-term viability of the Phones 4u business, we can confirm that we have taken the decision not to extend our contract beyond September 2015."
The Newcastle-under-Lyme based mobile phone retailer said it does not have a business if mobile network operators refuse to renew their contracts.
Existing customers not affected

All its website content has been taken offline. On its homepage the company wrote:
"Following the unexpected decision of EE and Vodafone to withdraw supply from Phones4U , we regret that we are offline. Please accept our apologies and we will update you as soon as possible."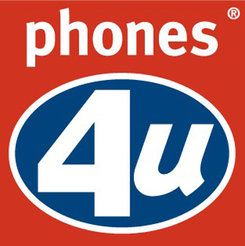 Phones 4U says Existing mobile contracts for customers who have already received their devices are not affected.
The company stressed that it will honor all current mobile phone contracts. Networks will continue providing customers with their mobile services, who will be able to carry on using and paying for their devices.
Whether current contracts will be renewable remains to be seen.
However, customers who have ordered phones and have not received them yet, such as the new iPhone 6 purchased on Saturday/Sunday, will be affected. In such cases, the deliveries have been cancelled and customers will receive a refund.
The company offers these telephone helpline numbers:
Handset Repairs 0844 8712269,
LIFE Mobile Customer Service 0844 3221133,
Phones 4u Care (Insurance) 0844 8710535,
Phones 4u Customer Service 0844 8712253,
Technical Support 0844 8712233.
Staff, who have been told they will continue receiving their salaries until further notice, have been asked to come to work as normal.
Despite Phones 4U's assurances, millions of customers and 5,600 staff face an uncertain future.
Some hope for staff
According to BC Partners, the shops are currently trading well. So, many of them are likely to reopen. However, this will be decided by the administrator, who may fear that current and potential customers might be scared away from the stores, fearing they will eventually close down.
Existing staff may secure their positions if other mobile phone retailers acquire the existing stores. Analysts believe BC Partners already has some buyers in mind. Acquiring existing stores may suit Vodafone; other interested parties may include BT and Virgin Media.
Dixons Carphone, which has concessions in its PC World and Currys stores, says it is interested in employing 800+ Phones 4U employees.
Stefano Quadrio Curzio, a BC Partners executive, expressed surprise at Vodafone's behavior.
Mr. Curzio said:
"Vodafone has acted in exactly the opposite way to what they had consistently indicated to the management of Phones 4u over more than six months. Their behavior appears to have been designed to inflict the maximum damage to their partner of 15 years, giving Phones 4u no time to develop commercial alternatives."
Phones 4U's CEO, David Kassler, said:
"Today is a very sad day for our customers and our staff. If the mobile network operators decline to supply us, we do not have a business. A good company making profits of over £100 million, employing thousands of decent people, has been forced into administration."
"The great service we have provided should have guaranteed a strong future, but unfortunately our network partners have decided otherwise. The ultimate result will be less competition, less choice and higher prices for mobile customers in UK."
Video – Phones 4U goes into administration
In this BBC video, Maryam Moshiri talks to industry expert Adrian Barnard who says Phones 4U did not handle its suppliers well.