A Sinopec retail stake sale will raise 107.1 billion yuan ($17.5 billion) in a deal with 25 domestic and foreign investors. Sinopec, whose parent company is China Petroleum & Chemical Corp., China's biggest oil refiner, will be selling shares in its retail arm to mostly fund managers and insurers.
Sinopec says the sale represents a premium of over 20% of the business' book value. Its shares fell 5% in Hong Kong on Monday, its steepest decline in 19 months.
Sinopec has over 30,000 filling stations in China, as well as 23,000 convenience stores, oil-product pipelines and storage facilities. Sinopec Sales has more than 80 million gasoline-card holders. Last year, its retail unit sold 114 tonnes of refined oil products on the Chinese mainland.
According to a Sinopec filing, the following companies are buying shares in Sinpec: Beiking Longhui Investment Management Ltd., Bojai Harvest RST (Shanghai) Equity Investment Fund L.P., CICC Evergreen L.P., Cinda Sino-Rock International Enerrgy Company Ltd., Concerto Company Ltd., Foreland Agents Ltd., ICBC Credit Suisse Investment Management Co., Ltd., Huaxia Solar Development Limited, HuaXia SSF1 Investors Ltd., Harvest Fund Management Co. Ltd., Harvest Capital Management Co. Ltd., Kingsbridge Asset Holding Ltd., New Promise Interprises Ltd., Pingtao (Hong Kong) Ltd., Quingdao Goldstone Zhixin Investment Centre (Limited Partnership), Qianhai golden bridge Fund I LP, Shenzhen PICC Tencent Munsun Energy Investment Fund L.P.), Sino Life Insurance Co. Ltd., Tianjin Jiaxing Commercial Investment Center, ENN Energy China Investment Ltd., Changjiang Pension Insurance Co. Ltd., China Deyuan Capital (Hong Kong) Ltd., China Life Insurance Company Ltd., China Shuwangwei Investment Corporation, and China Post Life Insurance Company Ltd.
According to Sinopec:
Eleven of the 25 investors are private companies, which will have invested 38.29 billion yuan ($6.18 billion), representing 35.8% of the new investment.
Twelve investors are Chinese firms, representing 55.1% (59 million yuan or $9.6 billion) of the total investment.
Following the sale, Sipopec's retail unit's registered capital will increase to 28.57 billion yuan ($4.64 billion) from its current 20 billion yuan ($3.26 billion).
Many analysts see the sale as a struggling company's attempt to cash in on a very low margin, volume-driven business which has a deteriorating balance sheet.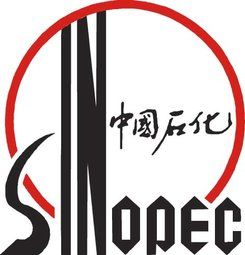 Sinopec's retail unit has seen earnings decline over the last two years as fuel demand growth slowed down considerably.
Investors to own one third of business
Each investor will be allowed a 2.8% maximum investment in the retail arm. Their combined stake will total 29.99% of the unit.
Sinopec's retail unit will have 11 board directors, three of whom will come from the 25 latest investors, four from Sinopec, one representing workers, and three independents.
In July, Sinopec and Tencent signed a preliminary agreement to jointly explore mobile payment options at filling stations.
Fu Changyu, Sinopec's chairman, said a total of 37 firms had placed offers for the company's retail arm.
The company says it aims to use the funds raised to expand its non-gasoline/fuel businesses, which include car washes, convenience stores and other services.
Unlike western operating models, where profits are made on what customers spend in the shops and other non-fuel services, Sinopec's non-fuel income accounts for a tiny percentage of each filling station's profits.
Part of November's overhaul plan
The agreed sale follows an announcement by the company in February that it was complying with the Chinese Communist Party's November overhaul plan, which instructed private firms to assume a more dominant role in the country's economy.
China's biggest energy producer, PetroChina, raised billions of dollars from local institutional investors when it divested part of its pipeline business.
Sinopec's sale marks China's largest privatization push since Premier Xi Jinping came to power on November 15th, 2012.