Phones 4U is in talks with EE and Vodafone about buying parts of the mobile phone retailer that went into administration on Monday after EE refused to renew its contract. Vodafone, Three and O2 had previously decided not to renew their contracts with Phones 4U.
BC Partners, the owners of the stricken UK network operator, appointed PriceWaterhouseCoopers (PwC) as administrator.
According to the BBC, foreign operators interested in breaking into the British market have also expressed an interest in buying up parts of Phones 4U.
Phones 4U closed 550 stores on Monday after losing about 90% of its portfolio over the last two years. The company has debts totaling ₤635 million ($1.032 billion).
Vodafone and EE decided not to renew their contracts because they are seeking to upgrade their own-brand stores in the UK, thereby reducing their need to sell through other retailers.
Vodafone says that by April 2015 it plans to open 150 own-brand stores.
EE has similar plans, to expand its direct channels. In a statement earlier this week, EE wrote:
"In line with our strategy to focus on growth in our direct channels and to move to fewer, deeper relationships in the indirect channel, and driven by developments in the marketplace that have called into question the long-term viability of the Phones 4u business, we can confirm that we have taken the decision not to extend our contract beyond September 2015."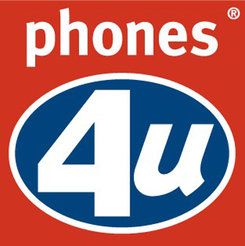 Phones 4U says its existing customers will not be affected, but people who ordered devices during the weekend will have their orders cancelled and be refunded. The announcement irritated many customers who had purchased the new iPhone 6 on Saturday/Sunday.
UK Government siding with Vodafone and EE
Stefano Quadrio Curzio, an executive at BC Partners, took a swipe at Vodafone with the following comment:
"Vodafone has acted in exactly the opposite way to what they had consistently indicated to the management of Phones 4u over more than six months. Their behavior appears to have been designed to inflict the maximum damage to their partner of 15 years, giving Phones 4u no time to develop commercial alternatives."
On Tuesday, the UK government appeared to dismiss suggestions by BC Partners that Vodafone and EE had acted improperly. A spokesman for the Department of Business said the government believes the two companies' decision to stop selling through Phones 4U reflected a growing desire across the sector to liaise with customers more directly.
The spokesman said:
"Retail is a rapidly changing. sector and this commercial decision reflects the ways in which network operators have been seeking to maximize their influence with customers."
Vodafone had commented that after a long period of negotiations with Phones 4U, it could not see any terms offered that were competitive with Carphone Warehouse.
While administrator PwC is seeking a buyer for the business, most in the sector are betting on liquidation being the most probable outcome.
The administrators said on Tuesday evening that the interested parties were not keen when asked whether they would pursue a restructuring of the business.
One of the administrators said "If we don't get positive conversations with those people over the next 48 hours we'll face little choice but to liquidate the position."