Premier League revenue in the 2016-17 season rose to a record £4.5bn, up 25% compared to the previous year, according to a report from Deloitte's Sports Business Group.
Revenue was boosted by the league's three-year broadcast deals which went into effect for the 2016-17 season. Sky and BT paid a record £5.13bn to the league for the 2016-19 UK broadcast rights. The league made over $1.4 billion in profit, according to the report.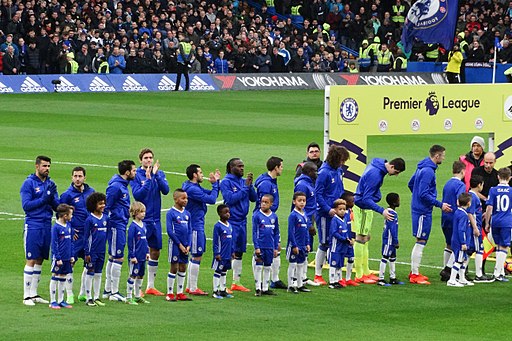 Premier League clubs reported a record £500m in pre-tax profit, also a record, after collectively reporting a pre-tax of £110m loss in 2015-16 and more than double the former record of £200m recorded in the 2013-14 season.
The report revealed that all 20 Premier League clubs made an operating profit in the 2016-17 season, with 18 clubs making a pre-tax profit.
Wage costs across the league increased by 9% percent to a new high of £2.5bn, however, the growth in wage costs was much slower than the 25% increase in overall revenue.
"Despite the lack of growth in domestic broadcast deals announced to date, we still expect to see overall revenue growth in the coming seasons, and if this is complemented with prudent cost control, we expect that pre-tax profits will be achieved for the foreseeable future," said Dan Jones, head of Deloitte's Sports Business Group.
He added that "restraint shown by clubs to control their wages has translated broadcast revenue success into healthy operating and pre-tax profits".
Mr Jones added: "Although we anticipate wage costs will continue to rise in the coming seasons, we do not foresee increases to be at a level which can jeopardise the profitability of the Premier League as a whole.
"The most significant wage increases have tended to occur in the year prior to the commencement of a new broadcast cycle once a substantial revenue increase is secured."