Qatar Investment Authority (QIA) and Brookfield Property Partners have increased their bid for Songbird Estates, the majority owner of the Canary Wharf Group, to £2.6 billion ($4.1 billion).
News update: Songbird says it rejects the new offer.
Canary Wharf is one of London's two main financial districts, the other being the traditional City of London. It contains many of the UK's tallest buildings and headquarters of financial institutions.
Songbird turned down the QIA's and Brookfield's first offer of £2.2 billion, saying it was too low. Last week, it announced that a re-assessment had valued it at £2.82 billion, because the property market in London had picked up. Many thought that announcement would scare away the suitors.
The new all-cash offer, which is a hostile move, values the shares at 350 pence each, which represents a 33% premium to Songbird's closing share price on November 5th.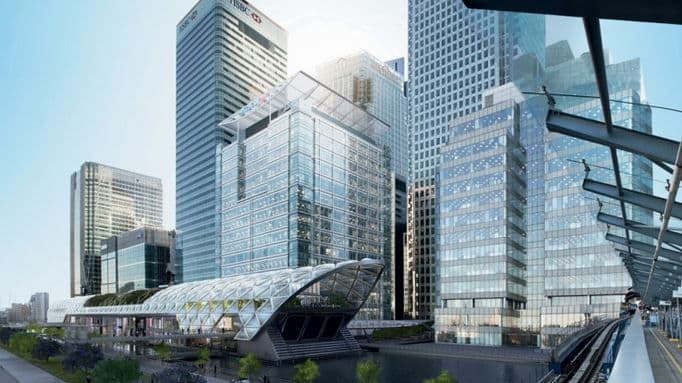 Canary Wharf will soon become London's premier financial district. (Photo: Canary Wharf Group)
On Thursday, QIA and Brookfield said in a statement:
"The Songbird offer provides an attractive opportunity for Songbird shareholders to realize, in cash at a premium, their investment in a highly illiquid stock which has not paid a dividend over the past five years."
Songbird owns a controlling stake in Canary Wharf Group, QIA already owns 28.6% of Songbird, while Brookfield has a 22% stake in Canary Wharf Group.
The two companies also announced on Thursday that QIA is buying $1.8 billion in exchangeable preferred equity securities, issued by Brookfield, after which it will own about 9% of the North American Company.
Ric Clark, CEO of Brookfield Property Group said:
"The placement of $1.8 billion of equity is a great endorsement of our global premier asset strategy. We are on the path to building the world's leading portfolio of best-in-class property assets. This capital will enable us to launch BPY to the next phase."
QIA commented:
"We are making this strategic investment in Brookfield Property Partners as part of our investment plan to diversify globally in the real estate sector. This transaction takes our existing institutional relationship with Brookfield Asset Management to the next level, establishing a global platform for us to ‎continue our collaboration with Brookfield."