Royal Bank of Scotland Group Plc will pay $1.1bn (£846m) to resolve legal claims with a US regulatory agency over allegedly mis-selling of toxic mortgage securities to credit unions before the 2008 financial crisis.
The settlement is with the US National Credit Union Administration Board (NCUA), which regulates, charters, and supervises federal credit unions.
RBS sold securities to two credit unions in the 2000s which ended up failing after the US housing bubble burst.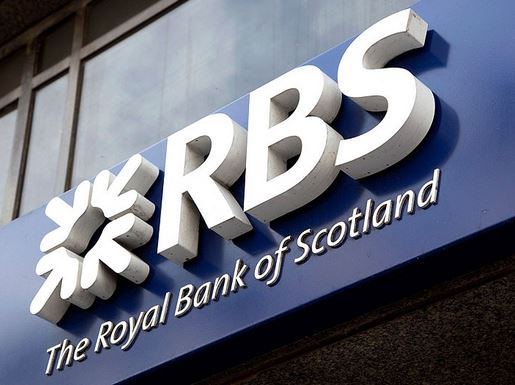 According to the Financial Times, RBS said the $1.1bn settlement was "substantially covered by existing provisions", which added up to £3.8bn at the end of June.
The NCUA has collected $4.3bn in settlements so far from civil lawsuits over the selling of toxic mortgage securities in the run up to the financial crisis.
NCUA chairman Rick Metsger said that the agency was pleased with the RBS settlement and intends to continue going forward with recoveries against other financial firms that were similarly involved in the mis-selling of toxic securities.
Metsger said: "NCUA is pleased with today's settlement and fully intends to stay the course in fulfilling its statutory responsibilities to protect the credit union system and to pursue recoveries against financial firms that we maintain contributed to the corporate crisis."
RBS also faces a multi-billion dollar lawsuit by the U.S. Federal Housing Finance Agency and ongoing investigations by the U.S. Justice Department.
Last week at a conference in London the CEO of RBS, Ross McEwan, said that the bank is working "towards resolution" of its outstanding US mortgage security exposures over the next year.
He said: "These are going to result in substantial additional conduct provisions and noise but we remain focused on the task at hand of continuing to build a really good bank for customers and investors."
---
---
Deutsche Bank faces a record $14 billion fine for its involvement in mortgage-backed securities
Last week Deutsche Bank shares plunged when the bank announced that the US Department of Justice is seeking a $14 billion fine to settle mortgage lending and securitization activities in the run up to the housing bubble.
Deutsche Bank said in a statement that the $14 billion fine is too high compared to fines other lenders have paid.
"Deutsche Bank AG confirms that it has commenced negotiations with the Department of Justice in the United States with a view to seeking to settle civil claims that the DoJ may consider in connection with the bank's issuance and underwriting of residential mortgage-backed securities (RMBS) and related securitization activities between 2005 and 2007.
"The bank confirms market speculation of an opening position by the DoJ of USD 14 billion and that the DoJ has invited the bank as the next step to submit a counter proposal.
"Deutsche Bank has no intent to settle these potential civil claims anywhere near the number cited. The negotiations are only just beginning. The bank expects that they will lead to an outcome similar to those of peer banks which have settled at materially lower amounts."