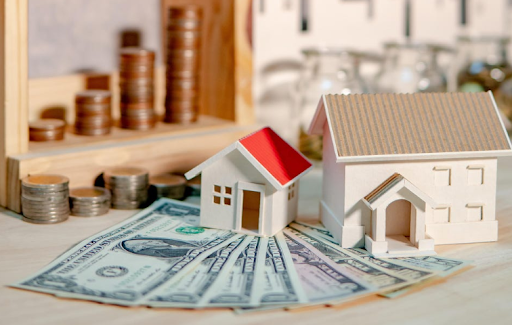 When it comes to real estate investing, having the right tool can make a world of difference. This brings us to Realeflow, an innovative platform designed to simplify real estate investing. Our comprehensive Realeflow review will help you understand if this real estate investment software is the tool you've been looking for to accomplish your investment goals.
What is Realeflow?
Realeflow is a comprehensive real estate investing software founded by Greg Clement. The platform provides an array of tools to manage every aspect of real estate investing, from property acquisition to selling. It integrates all crucial data points in one place, offering a complete view of your real estate investments.
Realeflow's Features: Simplifying Real Estate Investing
Realeflow offers a multitude of features designed to streamline your real estate investment operations. Here is a breakdown of some of its key offerings.
Property Analysis and Deal Automation
Realeflow helps investors quickly and efficiently analyze potential property deals. The software aggregates property data, enabling users to assess property value, estimate repair costs, and determine potential return on investment. This level of automation significantly reduces the amount of time spent on deal analysis.
Marketing and Lead Generation Tools
The software stands out from other popular real estate tools like Leadflow, BaseLane, and Doorvest with its powerful marketing and lead generation tools. Realeflow assists in finding and connecting with potential buyers, sellers, and even private lenders, effectively streamlining your marketing efforts.
Complete Rehab Estimator
Realeflow offers a complete rehab estimator, providing detailed estimates on potential renovation costs. This tool allows investors to make more informed decisions when purchasing a property and planning for renovations.
Security and Privacy: Trustworthy Data Protection
Realeflow understands the importance of data security in real estate investments. It offers robust data protection measures to ensure your sensitive information remains secure, providing peace of mind as you manage your real estate portfolio.
Pricing: Free Trial vs. Subscription Plans
Realeflow offers two primary subscription options, each with its unique set of benefits and features. Additionally, there's the opportunity to access the complete deal-getting Leadflow system for free for 7 days, irrespective of the plan you select. Let's delve into the details of these plans:
Free Trial
Realeflow's Free Trial lets users test drive the software before committing to a subscription plan. This offer gives you free access to the complete Leadflow system for 7 days, irrespective of whether you choose a monthly or annual plan. It's a great opportunity to navigate and understand the platform's features to determine if it's the right fit for your investment needs.
Leadflow Invest Plan
Billed at $99 per month, the Leadflow Invest Plan is designed for individual users. This plan provides nationwide lead access with 8 different lead types and access to all Realeflow tools. You also get access to one AI zip, which can be instrumental in targeting your investment strategies.
This plan comes with a 7-day free trial, allowing you to experience its features before you decide to invest in it.
Leadflow Invest+ Plan (Most Popular)
For a more comprehensive suite of services, consider the Leadflow Invest+ Plan. Billed at $149 per month, this plan caters to up to three users, making it a suitable choice for small investment teams.
The Invest+ plan offers nationwide lead access with 20 different lead types, access to all tools, and 5 AI zips. Added features include list stacking, parcel mapping, 15,000 downloads per month, and 500 skip tracing credits per month.
Like the Leadflow Invest Plan, the Invest+ Plan also comes with a 7-day free trial.
Annual Plans
Realeflow offers an opportunity to save with its annual subscription plans. When you choose to be billed annually, you receive two months of service free. This option is a great way to maximize value if you're certain about your long-term need for the platform.
Remember, the right plan for you depends on your specific investment needs, goals, and the size of your team. No matter the plan you choose, Realeflow is committed to providing a comprehensive platform designed to simplify your real estate investment processes.
The Verdict: Is Realeflow Worth It?
Realeflow stands out as a comprehensive real estate investing software. It provides a plethora of features designed to streamline the investment process. From automated deal analysis to powerful marketing tools, the platform serves as a one-stop solution for real estate investors.
Whether you're a beginner investor or a seasoned professional, Realeflow can simplify the complex world of real estate investing. The software is designed to provide key insights, enhance your decision-making process, and ultimately drive profitable investment decisions.
Final Thoughts
In the crowded space of real estate investing software, Realeflow stands apart with its comprehensive, user-friendly tools. The platform empowers users to take control of their investments and maximize their potential returns.
With both a robust free trial and a comprehensive subscription service, Realeflow is a versatile tool that can provide significant value to any real estate investor. Its focus on security and data protection also gives users peace of mind knowing that their sensitive information is safe.
With the added benefit of a free trial, you can experience the platform's features first-hand without a significant initial commitment.
Realeflow has made a compelling case for being a leading tool in real estate investing. Its integration of property analysis, lead generation, marketing tools, and rehab estimation into a single platform sets it apart from other similar tools in the market. For anyone involved in real estate investing, Realeflow could prove to be an invaluable partner in their investment journey.
Click here to get started.
Author Bio:
Craig Hawthorne is a financial veteran who effortlessly combines his profound understanding of finance with a flair for product reviewing. Recognized for his knack in untangling complex financial concepts and delivering reliable product critiques, his insights have earned spots in multiple esteemed publications such as Modest Money. His efforts also extend to producing educational content, helping a wider audience confidently navigate through financial complexities. 
Outside the professional sphere, Craig cherishes his downtime, hiking local trails or exploring new culinary experiences, enriching his life with a healthy balance of work and leisure.
---
Interesting Related Article: "The Top 10 Neighborhoods in Calgary For Real Estate Investment"