Forensic scientists at Abertay University in Scotland say they have identified the best way to recover fingerprints from eggs and feathers of birds of prey.
While anecdotal reports have been published in the past of fingerprints being recovered from feathers, the researchers in this latest study say theirs is the only tried and tested method that looked specifically at birds of prey.
Although all birds, their nests and eggs are protected by law in the United Kingdom, wildlife crime has been increasing. According to the Royal Society for the Protection of Birds (RSPB), there have been 2,578 incidents of bird crime involving/targeting wild birds of prey since 2006.
The most common crimes against birds of prey include trapping, poisoning or shooting. Although the illegal collection of eggs of birds of prey is less prevalent today, the practice continues.
Despite the advances in DNA technology, according to the Home Office Centre for Applied Science and Technology, fingermarks still account for the majority of identifications "and show no signs of being phased from use."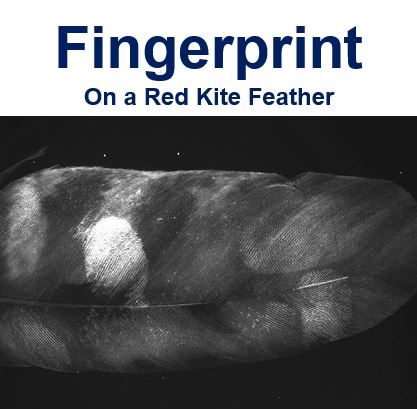 Fingerprints may actually be the main tool for catching perpetrators in cases of wildlife crime, the researchers say.
Dennis Gentles, a lecturer in forensic science, who used to be a scenes of crime officer, said:
"There are some surfaces where recovering fingerprints remains elusive – human and animal skin, for example. And, until now, feathers were on that list. We had heard anecdotally that it had been achieved, and were keen to see if we could develop a method that produced consistent results and could be used by the police in an investigation."
"So, what we have done is establish which fingerprint powders would be most effective at developing fingermarks on the flight feathers of birds of prey. It had not been established which of the many different fingerprint powders available would work before and, although they would have been examined using one form of fingerprint development, there was always a risk of damaging the evidence and, as a consequence, wasting time and effort."
This means that if police today follow the guidelines laid down by the researchers when examining a discarded bird of prey for fingerprints, any fingermarks left on it will become visible.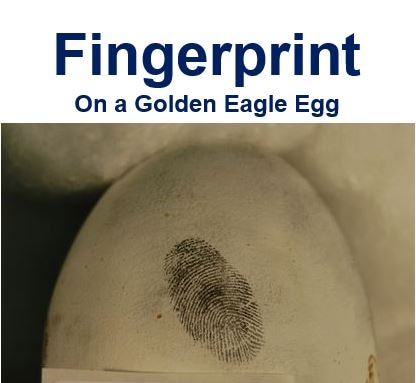 Any finger mark that shows up is proof that the bird has been handled, and points to it being discarded on another person's land as the criminal tried to get rid of the carcass, Gentles explained.
Mr. Gentles added:
"Even if they don't manage to recover an identifiable fingermark, the presence of the mark means that they know exactly where to focus their attention to swab for DNA and that this particular bird of prey had been handled by a human."
"So we hope that this research will help the police in their endeavours to bring those guilty of wildlife crime to justice. They will now be able to recover more evidence – and it will be evidence that could potentially link a suspect to the crime."
RSPB welcomes the study
The research was welcomed by Head of Investigations at RSPB Scotland, Ian Thomson, who said that 750 protected birds of prey in Scotland have been confirmed as being victims of illegal trapping, shooting or poisoning since 1994. "This has included some of our rarest breeding species like golden eagles, hen harriers and red kites whose populations continue to be threatened by illegal killing," he added.
Mr. Thomson said it has been extremely difficult to identify the criminal in some of the remotest areas of Scotland's countryside. In many cases, all government laboratory testing can do is identify the cause of death.
Mr. Thomson said:
"Although there has been a reduction in the number of cases of illegal egg collection, the practice still exists, and there is evidence that illegal egg collectors are now increasingly operating abroad."
"This work carried out by Abertay University is a great step forward in the development of forensic techniques and can only assist in the fight against those who threaten some of our most iconic raptors."
In this latest study, the researchers examined six species of bird of prey feathers – white-tailed eagle, golden eagle, red kite, buzzard and sparrowhawk, as well as seven species of bird of prey eggs – long-eared owl, barn owl, tawny owl, goshawk, golden eagle, kestrel and sparrowhawk.
The scientists found that green and red magnetic fluorescent powders were best at recovering fingerprints from feathers. A feather's microscopic weave structure is similar to several weave fabrics, such as nylon.
The best results were achieved on the feathers of buzzards and red kites, which have a finer weave.
For recovering fingermarks on eggs, best results were achieved with black magnetic powder.
Citation: "An investigation into the detection of latent marks on the feathers and eggs of birds of prey," Helen McMorris, Kevin Farrugia, and Dennis Gentles. Science & Justice. Available online 5 January 2015. doi:10.1016/j.scijus.2014.12.004.