Calgary-based Suncor Energy Inc. announced on Tuesday that it planned to slash 1,000 jobs and reduce its capital spending program by $1 billion in 2015 in response to the current lower crude oil price environment.
The Canadian integrated energy company added that it would implement sustainable operating expense reductions of between $600 million and $800 million. These would be phased in over the next two years.
Suncor's President and CEO, Steve Williams, said:
"Our integrated model and strong balance sheet have positioned us well for the price downturn. Cost management has been an ongoing focus, with successful efforts to reduce both capital and operating costs well underway before the decline in oil prices."
"However, in today's low crude price environment, it's essential we accelerate this work. Today's spending reductions are consistent with our commitment to spend within our means and maintain a strong balance sheet. We will monitor the pricing environment and take further action as required."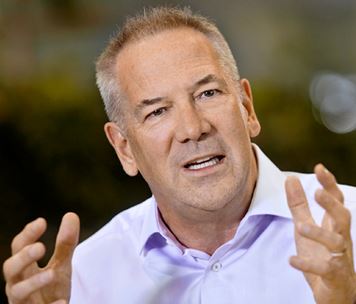 Investors expect many CEOs to follow Mr. Williams with announcements of cuts in spending and jobs in Alberta in the weeks to come.
The company is deferring come capital projects that have not yet been sanctioned, including MacKay River 2 and the White Rose Extension.
A capital project is a huge project to build or improve a capital asset. It is usually very expensive and last a long time.
Suncor emphasized that spending linked to its safety, reliability and environmental performance have not been included in the cost reduction program.
1,000 jobs to be cut
Regarding its workforce, Suncor said in a statement yesterday:
"Suncor has also implemented a series of workforce initiatives that will reduce total workforce numbers in 2015 by approximately 1000 people, primarily through its contract workforce, in addition to reducing employee positions. There will also be an overall hiring freeze for roles that are not critical to operations and safety."
Major construction projects such as Hebron and Fort Hills will go ahead as planned "and take full advantage of the current economic environment." These are long-term projects that the company believes will provide strong returns in late 2017 when they come online.
Suncor says it has issued an update on this year's guidance to reflect reduced spending and lower pricing and related assumptions. Its production guidance for 2015 remains unchanced.
Mr. Williams added:
"The strategic decisions we've made are consistent with our unwavering focus on capital discipline and operational excellence. We will continue to carefully manage our spending priorities: sustaining safe, reliable and environmentally responsible operations, providing a meaningful, competitive dividend for our shareholders and investing in profitable growth."
Alberta may slide into recession
With global prices of crude oil falling more than 50% since peaking in June 2014, the Conference Board of Canada believes Alberta, Canada's richest province, may be sliding into recession.
When prices plummeted in the last recession, engineering investment in the province fell by $18 billion, more than thirty-thousand jobs were lost in the mining and oil sector, while housing starts plummeted by 75%.
The Conference Board fears that history is about to repeat itself, perhaps less severely this time.
Pedro Antunes, Deputy chief economist at the Conference Board, said:
"You've essentially cut your revenue stream in half in terms of oil revenues. That will have important repercussions and it will trickle down through all parts of the economy, though we are most concerned about investment."
Oil giant Royal Dutch Shell announced earlier this week at it would be reducing staff at its Albian Sands mining project in Northern Alberta by up to 10%, which translates in up to 300 jobs.