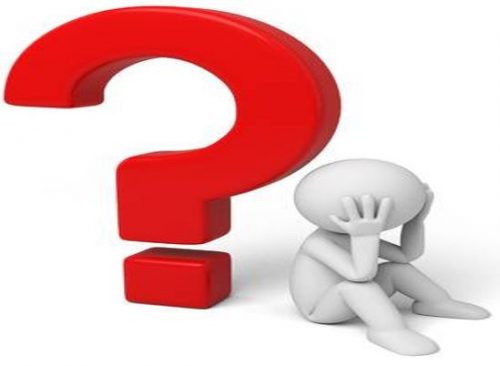 There are a variety of options when it comes to deciding on a copier for your workplace. To begin with, there are many copiers available on the market to select from, all of which have different prices, functions, and speeds.
Then there is the mode in which you obtain it; either leasing, renting or purchasing it outright. And lastly, you'll need to take into account the service plans and maintenance to take care of the expected minor malfunctions that will occur throughout its operational life.
This photocopier guide purposes to review some of these options and help you make the correct decision when deciding on a copier for your business.
Your Photocopying Machine Needs
Considering your requirements is the key to picking out the right copier, as the type and volume of copies you want to make will help decide the right machine for your business.
Taking into account these points should help kick off that process: Will you require your copier to also act as a fax machine or scanner? How many copies do you intend to make? Will you need colored or black and white prints? What size of copies will you need to make? Will you need additional functions like double-sided printing or image editing?
1. Desktop Copiers
Desktop copiers are smaller than their floor standing equals and they take up the best part of an average office desk. For medium-sized to small businesses with not many users, these can be a reasonable and inexpensive option.
Even though their sorting options, print speed, and tray capacity are more limited than those of floor-standing copiers, desktop copiers also have many editing features like their larger counterparts.
2. Floor-standing Copiers
Most large to medium businesses with a high demand for print services will find that floor-standing copiers are ideal for their printing needs. As the name implies, these are bigger, stand-alone machines, which because of their size, have a larger tray capacity and can print a large paper format.
Floor-standing photocopiers have printing speeds of 20-105CPM and maximum print volumes of a million copies in a month. Most of these photocopiers can also make multiple copies of multiple different originals. Floor-standing photocopiers are also often known as multi-function devices.
Top Photocopier Brands
These following ten brands consistently rank among the top photocopier brands in the UK:
1. Canon Copiers
The Canon imageRUNNER Advance and Canon imageRUNNER series offer a wide range of copiers from high-end printing systems to desktop. It could be one of the most all-inclusive range of solutions with the lowest total cost of ownership, and most eco-friendly with the best maintenance support.
2. Hewlett Packard Copiers
Mostly used to cater to the lower end of the market (desktop machines), they're making waves in the managed document services field with a diversity of multifunctional office devices and print solutions.
3. Konica Minolta Copiers
The Konica Minolta photocopier is among the most respected and common brands of copiers available on the market today. They make a whole range of office equipment with high-quality, high-end photocopiers.
4. Kyocera Copiers
Kyocera photocopiers usually fall in the middle market. They make multifunctional devices and office copiers that range between 15 and 60CPM that are more compact than most models. They are also among the most eco-friendly models.
5. Panasonic Copiers
Panasonic produces mostly small office, and home office machines with their largest device capable of 60CPM. They also have one of the most trustworthy maintenance track records and customer service.
6. Ricoh Copiers
Ricoh offers multi-function devices and copier for all type of businesses, including professional printing at the highest level.
7. Samsung Copiers
Samsung manufactures multi-function devices for the lower end of the market; mostly desktop devices under £2,000.
8. Toshiba Copiers
This is another mid-market brand, offering medium-sized office multi-functional devices, under £10,000.
9. Lexmark Copiers
Mostly referred to as multi-functional printers, Lexmark has a wide range of low-end printers and multi-functional devices right through to floor-standing high throughput office machines with embedded workflow solutions.
10. Xerox Copiers
Xerox is the inventor of copiers and maybe the most all-inclusive range of high-end systems. Xerox success in the last decade has been in the managed and corporate print services sectors.
How to Take Care of Your Photocopying Machine
A photocopier is a costly piece of equipment. You'll likely want to be sure that you get many years of service from it. This section aims to tell you how to do just that. Here are some tips for taking care of your photocopier:
When you purchase a photocopier, it's usually expected that you'll be given a maintenance agreement. This is a document that states that the manufacturer will agree to come at regular intervals to service the machine.
This involves just checking to see that everything is working correctly and if considered necessary to replace any run-down parts. This maintenance service is important, but you'll also want to take additional action to take care of your copier.
You'll regularly want to wipe off the dust from on your copier. This isn't only for hygiene but also to extend the useful life of the machine. Dust and dirt might look harmless, but it can get inside the expensive piece of equipment and begin to cause damage to the electronic components.
Ensure you give your copier a good dusting at least twice a week so that you can avoid this type of damage. You'll also want to vacuum around the area carefully.
The glass screen on your copier can be very humid with consistent use. This can affect the quality of your prints. You can clean the glass with a solution that has been designed specifically for this purpose. You can gently dry off the solution with a clean paper towel.
Taking care of any spilled toner will be another important maintenance task. You can do this using a handheld vacuum cleaner. This device will also allow you to get rid of any debris or dust that has collected in the openings of the machine.
Keep in mind that this is a costly investment for any business. So, taking care and looking after your photocopying machine is crucial.
Conclusion
Photocopierguide.co.uk understands how challenging it can be when on the hunt for the best copier for your business and that is why we're here to help you. Whether you have just started exploring your options, or far in the process, we'll always provide you with the most reliable info you need to make the best decision for your business. You deserve office technology that provides you with peace of mind and helps you win more business.