Earlier this year an EU court ruled that search engines such as Google and Bing should scrub search results when individuals invoke their "right to be forgotten." Today European privacy regulators said this should apply to the search engines results globally, and not just a local domain.
On Wednesday, EU privacy watchdogs agreed on a series of guidelines aimed at helping Europe's supreme court issue a ruling that gives citizens the right to instruct search engines to scrub personal information that is deemed "irrelevant, inadequate, or no longer relevant."
By far Europe's most popular search engine, Google, has been erasing results but just for local searches, i.e. from Google.fr, but they still appear on Google.com.
At a news conference on Wednesday, Isabelle Falque-Pierrotin, head of France's privacy watchdog, said:
"From the legal and technical analysis we are doing, they should include the '.com'."
Since it automatically redirects people to their local version of Google, the search engine giant had previously said the search results should only be removed from those local domains.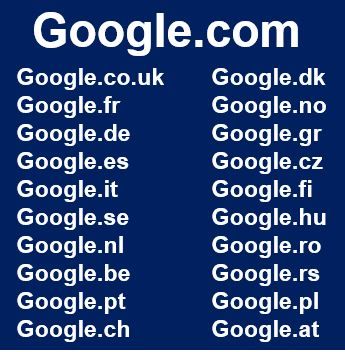 If the data is scrubbed from just one domain but continues appearing in all the others, a person's right to be forgotten has not been respected, the European watchdogs say.
People can easily switch from, for example, Google.de to Google.com, which makes what Google has done so far in its attempt to comply with people's "right to be forgotten" completely ineffective.
In a press release today, the European watchdogs wrote:
"Limiting de-listing to EU domains on the grounds that users tend to access search engines via their national domains cannot be considered a sufficient means to satisfactorily guarantee the rights of data subjects according to the ruling. In practice, this means that in any case de-listing should also be effective on all relevant .com domains."
Google is currently the target of several privacy policy and antitrust investigations.