A Rocket Internet IPO worth €750m has been announced by the German e-commerce focused venture capital firm and startup incubator. The initial public offering would value the company at approximately €5 billion.
Rocket Internet plans to hold the IPO on the Frankfurt Stock Exchange. It has not yet disclosed what percentage of shares will be on sale.
While giving no specific date, Rocket says its flotation is "intended to take place later in 2014."
Founder and CEO Oliver Samwer said:
"Taking our company public is the next step in our journey to build the world's leading Internet platform outside of the United States and China."
Last month, Philippine Long Distance Telephone Co. purchased 10% of the Rocket business for €333 million, soon followed by United Internet AG, a German Internet service provider, which paid €435 million for 10.7%, valuing it at €4.3 billion.
Current shareholders likely to hold on

Investors had been expecting Rocket to float. Current shareholders, including Oliver Samwer his brothers Marc and Alexander, who own 52.3% of the company through the Global Founders Fund, as well as Kinneyik AB (18.1%), are not expected to sell any of their shares.
Rocket's announcement today comes a few days after one of its most successful investments, online fashion retailer Zalando, also unveiled plans for an IPO on the Frankfurt Stock Exchange.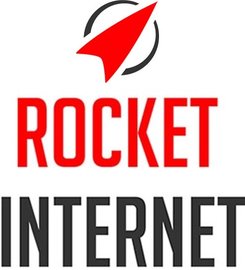 Rocket, which is famous for copying successful rivals such as Amazon and eBay and then setting up startups using their business models in emerging markets, has been behind the growth of dozens of businesses in more than 100 countries employing over 20,000 workers.
In 2013, Rocket raised nearly $2 billion from investors, including J.P. Morgan, Kinnevik and Russian billionaire Leonard Blavatnik. This was after raising close to $2 billion in 2012.
The company has more than 75 ventures in its portfolio, including:
ZALORA (South East Asia),
---
Video – E-Commerce
Rocket Internet's main business activities occur online. That is why we can refer to it as an e-commerce company.
---