Britain's second-largest supermarket chain Sainsbury's said on Friday that it planned to stop using PwC (PricewaterhouseCoopers) as its auditors and replace it with arch-rival Ernst & Young instead.
The London-based grocer said its Board would recommend the switch to its investors at their annual shareholders' meeting in July 2015.
Sainsbury's relationship with PwC dates back to 1996, when it appointed Coopers & Lybrand as joint auditor. In 1998, Coopers & Lybrand and Price Waterhouse merged, forming PwC.
The decision followed a formal tender process that the company's Audit Committee oversaw.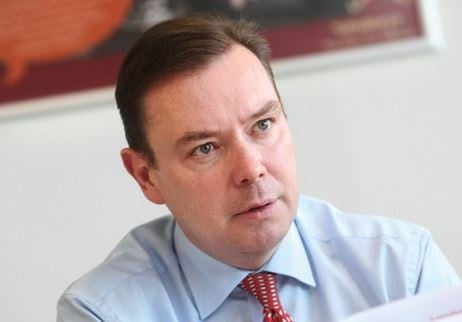 Chairman of Sainsbury's Audit Committee, Gary Hughes, said "Going forward we expect an orderly transition." (Image: J Sainsbury plc)
PwC will continue as auditor and will oversee the audit of the group's accounts for the year ending March 14th, 2015.
Mr. Hughes added:
"We would like to thank PwC, and specifically the Sainsbury's audit partners, for their significant contribution as the Company's auditors over many years."
A bad year for PwC
Losing the Sainsbury's contract adds to PwC's woes in what must have been one of the worst years in the history of the multinational professional services giant's history.
PwC, which is also Tesco's auditor, gave the UK's largest supermarket chain a clean bill of health shortly before it was discovered that the company had overstated its profit guidance by £263 million.
Tesco brought in rival Deloitte to investigate its accounts. Reports abound within Tesco and among London's financial press that PwC will be removed as its auditor.
Tesco is under investigation by Britain's Serious Fraud Office as well as accountancy trade body the Financial Reporting Council (FRC). The FRC said in December it had initiated an investigation into the approval and audit of Tesco's financial statements for the years ended Feb 2012, Feb 2013 and Feb 2014.
In October 2015, the Financial Conduct Authority, the UK's financial watchdog, said it had launched an investigation into Tesco's accounting system.
All three investigations are looking at PwC's activities, i.e. Tesco's accounting system.