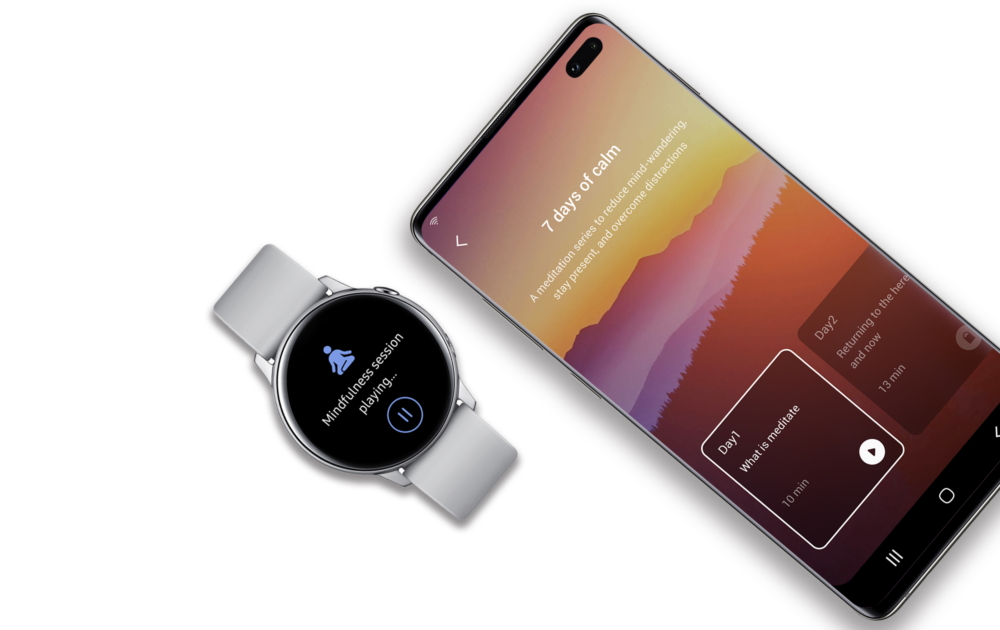 Samsung has partnered with the mental wellbeing service Calm to integrate its mindfulness content with the Samsung Health app. 
As of today, Samsung Health app users can sync the app with their Calm account and have access to Calm's meditation, sleep and relaxation programs.
The Calm app boasts more than 40 million downloads. It is currently the top app for sleep, meditation and relaxation. Having its services integrated within the Samsung Health app is a major win for Calm and is set to help boost the wellness app's exposure and drive more signups and subscriptions.
For Samsung Health, the partnership adds a range of new interactive health and mental wellbeing features, making it a more comprehensive health and wellness solution for consumers. 
"Our work with Calm is going to make it easier than ever for Samsung Health users to practice mindfulness, so they can work towards achieving better overall health," said Peter Koo, Corporate SVP and Head of the Health Service Team, Mobile Communications Business at Samsung Electronics. "We're excited to be partnering with Calm, a true innovator in the mindfulness space, to support better mental health for consumers around the world."
"Over 100,000 new people are downloading Calm each day, as more people are looking to technology to provide better wellness experiences," said Alex Will, Chief Strategy Officer at Calm. "We're excited to work with a global partner like Samsung to bring the very best of Calm to new platforms, and enable millions of users to benefit from lower stress, less anxiety and more restful sleep."
According to a Samsung news release, the service will initially be available with Samsung smartphones running Android Pie OS, including the new Galaxy S10 line, across 10 markets: Australia, Hong Kong, India, New Zealand, Philippines, Singapore, South Africa, U.S., U.K. and Ireland.
The Calm integration will be also available to Galaxy Watch Active users.