For Samsung, the edge is a nice word with more than one meaning. Samsung appears to have the edge over Apple in the global cutthroat upper-end smartphone market. Samsung's Galaxy S7 and Galaxy 7 Edge, its two new flagship smartphones, have some major enhancements compared to their predecessors the Galaxy S6 and Galaxy S6 Edge. Apple this year has nothing new to excite consumers.
For more than a decade Apple was king of the mobile phone market. The Cupertino-based tech giant became extremely popular mainly due to its series of iPhones. However, today iPhone sales appear to have come off their peak. Analysts across the world are forecasting further sales declines and loss of market share.
And guess who is picking up the slack big time – Samsung is. So far this year, the South Korean tech giant has been faring significantly better than its American arch-rival.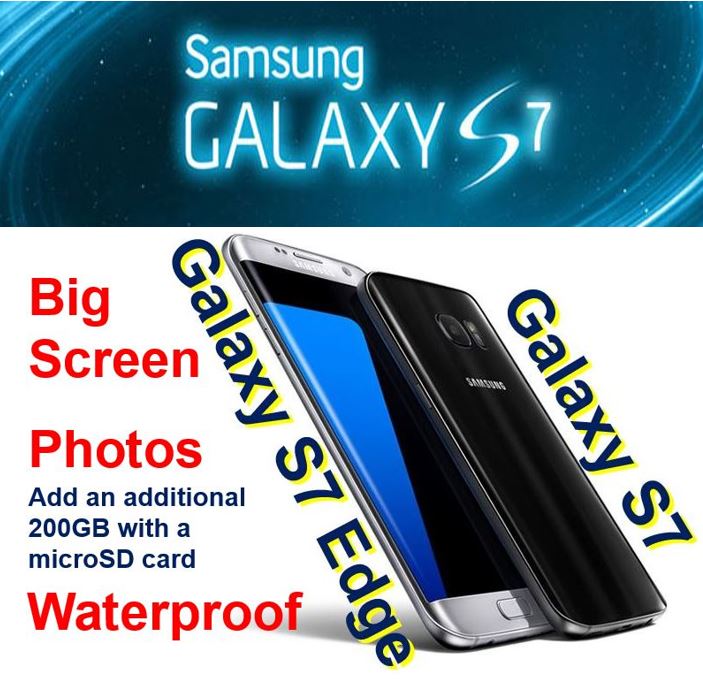 The Galaxy S7 and S7 Edge are waterproof with an IP68 rating – they can remain submerged in up to 5 feet of water without suffering any internal damage. (Image: Adapted from samsung.com/explore/galaxy)
Galaxy S7 and Galaxy S7 Edge
Sales of Galaxy S7 and Galaxy S7 Edge have been robust. Samsung's annual revenues shot up from $116 billion in the last seven years to $170 billion. It reported an operating profit of $35 billion in 2013, enhanced by the spectacular sales volume as well as margin of the smartphone segment.
---
---
Bloomberg quoted Lee Seung Woo, an analyst at IBK Securities Co. in Seoul, who said:
"S7 smartphones turned out to be a greater hit than what the market had thought without competing iPhones. Samsung's end-user products, such as smartphones and TVs, all performed unbelievably well in the first half and looks like they did a lot of cost reduction."
Its top-line fell to $170 billion in 2015 from $188 billion. However, its operating profit remained at a nearly constant $22.4 billion.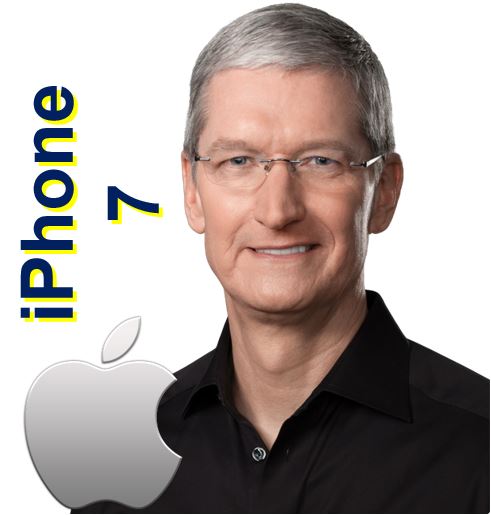 Apple CEO Tim Cook. According to a new report from the Chinese supply chain, Apple may be planning to push the launch of its iPhone 7 back to September 2017. (Image: apple.com)
Samsung's Q1 operating income, on the other hand, surged by 12% to $5.6 billion.
Samsung's smartphone market share globally stands at marginally more than 20%.
Earlier this month, Samsung Electronics announced its earnings guidance for the second quarter of 2016, with consolidated sales of about 50 trillion Korean won and Consolidated Operating Profit of approximately 8.1 trillion Korean won.
---
---
The Suwon-based multinational has a pipeline full of exciting new products, including a next-generation bendable smartphone which experts say will probably be on the market some time in 2017. According to Bloomberg, this smartphone – with a 5-inch display – can be transformed into an 8-inch display tablet by unfolding the bendable display.
Put simply, the global smartphone market is slowing down, but not for Samsung, because it has new products this year unlike Apple. To be going through a market that is in decline is bad enough, but to be losing market share in that market to your arch rival is worse than bad. Has Apple had its day?
Apple loses Chinese market share to local suppliers
Why would a Chinese consumer spend 5,000 yuan on a new iPhone 6S from Apple when a 2,000 yuan handset from Huawei Technologies has more or less the same capacity and bells and whistles? Five thousand yuan ($749) is more than half a suburban Chinese office worker's monthly salary.
Apple is losing ground to local suppliers in China at an alarming rate. Two years ago Apple revamped the iPhone for the sixth generation. Since then, Xiaomi and Huawei have been developing their own products with the same specifications but at considerably lower prices.
In April, Apple forecast a second successive quarterly sales decline. On 26th July, CEO Tim Cook will announce the extent of the decline when he reports earnings.
With China generating about 25% of all Apple's revenue, what is happening in the Chinese market and in the rest of the world with Samsung's success, things are beginning to look pretty dire for Apple.
During the three-month period ending in May this year, Huawei supplied one in four new smartphones, overtaking Apple to become the largest phone-maker by market share in China's cities, according to a Kantar Group study.
Guangdong Oppo Electronics' market share jumped from 2% to 8% during the same period.
Video – Samsung Galaxy S7 and S7 Edge
According to Samsung, its new mobiles are redifying how we imagine our technology. It claims that the Galaxy S7 and S7 Edge will make you rethink what a smartphone can do.