The Samsung S8 and its larger S8+ counterpart were unveiled on Wednesday in one of the Korean tech giant's most important launches since the disastrous release of the Note 7.
Samsung's new flagship smartphones are available with a 5.8-inch screen (the Galaxy S8) or a slightly larger 6.2-inch screen (the Galaxy S8+).
"The Galaxy S8 is arguably the most important launch of the last 10 years for Samsung and every aspect will be under the microscope following the Note 7 recall," Ben Wood from the CCS tech consultancy was quoted by the BBC as saying.
"The S8 is a unquestionably a strong product but Samsung must now deliver a faultless launch to move on from its earlier difficulties. If this happens it will emerge in an even stronger position."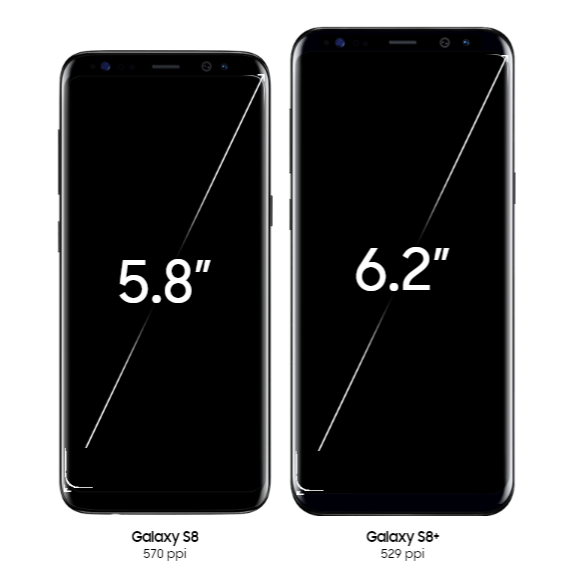 The company made a radical change to the overall design of its new phones, incorporating curved screens and a bezel-less design, with no buttons or harsh angles.
The physical home button found in their predecessors has been ditched and replaced with an on-screen icon – reminiscent of those found on Android phones made by Huawei and LG.
The front of the screen looks a lot cleaner than its predecessors, but doesn't lack in features, featuring a front camera, earpiece, proximity sensor, and the iris scanner from the Galaxy Note 7.
"The high-end big phone market is growing and we had a challenge of as you mentioned, people getting a bit tired of renewing their phone with the same design. So we decided to take a big step forward and change the design," Jean-Daniel Ayme, Samsung's corporate vice president for mobile in Europe, told CNBC in an interview.
A completely new feature is the addition of Bixby, Samsung's new AI agent that rivals Apple's Siri and Google Assistant.
Bixby is the result of using artificial intelligence and deep learning concepts to the core of user interface designs, and it is "fundamentally different" from other voice agents or assistants in the market, such as Apple's Siri, Amazon's Alexa, Google Assistant and Microsoft's Cortana. It was designed to help users complete tasks on their devices via voice commands and touch interfaces, rather than being an AI agent that you can ask questions or request to do specific tasks.
Notable specs:
Front camera: 8MP AF
Rear camera: Dual pixel 12MP AF
4K video recording at 30 fps
IP68 water resistance
Fast Charging on wired and wireless
S8 battery: 3000mAh
S8+ battery: 3500mAh
Processor: An Octa-core (2.3GHz Quad + 1.7GHz Quad), 64 bit, 10nm processor or an Octa-core (2.35GHz Quad + 1.9GHz Quad), 64 bit, 10nm processor – depending on region.