Samsung is launching a Galaxy Note 'Fan Edition' smartphone that uses parts from the discontinued Galaxy Note 7 which made headlines last year after various reports of devices catching fire last year – a total of 2.5 million Note 7 handsets have since been recalled.
Samsung is hailing the sale of the Note "Fan Edition" – essentially a refurbished Note 7 with smaller battery capacity – as an eco-friendly project, stressing that it helps minimise the amount of e-waste that would result from setting Note 7 units aside instead of repurposing them.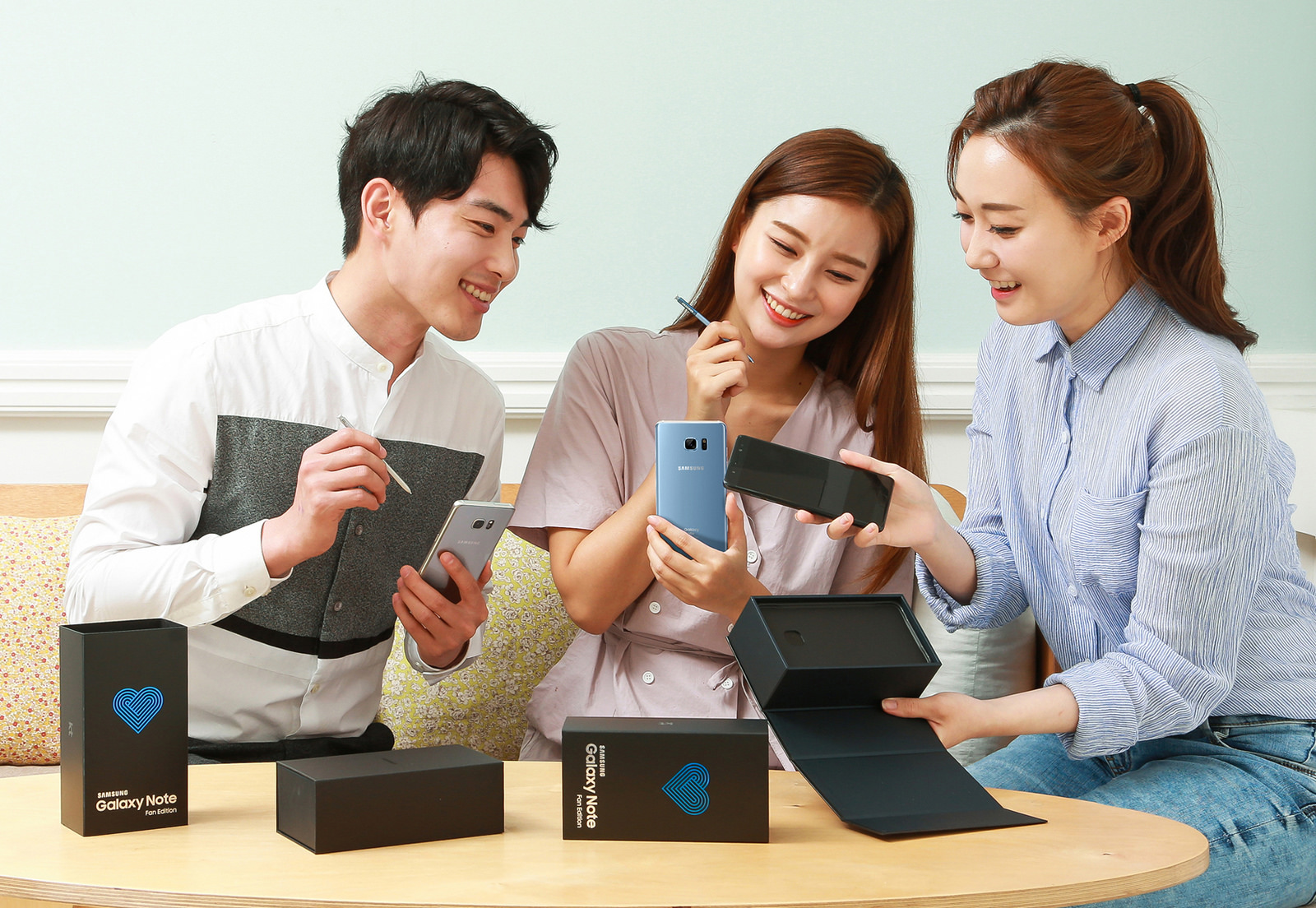 The smartphone, which will only go on sale in South Korea, will launch on July 7th.
Approximately 400,000 of the Fan Edition smartphones will be made available from Friday. The phone will cost almost 30% less than what the original Galaxy Note 7 retailed for, at around 700,00 Korean won ($615; £472 ).
It will be "decided later" whether the Fan Edition smartphone will be available in other countries, but Samsung has already ruled out selling the device in the US, according to Engadget.
The new phone comes equipped with 3,200 mAh batteries that Samsung states have passed strict safety tests. The Fan Edition Note will feature a Snapdragon 821 processor, 4GB of RAM, 64GB of storage, Android Nougat, and come with Samsung's AI agent "Bixby".