British Unions and Industry are urging the Government to reduce taxes to save the North Sea oil industry, which is desperately fighting for survival following six-months of oil price decline.
The oil industry currently represents 4% of the UK's gross domestic product (GDP) and 14% of the Government's revenue.
For more than half a century it has been a major industry in the country. Today, it is a "mature" industry, meaning it has already peaked (about ten years ago) and output is falling.
It is still a crucial part of the economy both in terms of income and jobs, particularly in Scotland. In Scotland alone, about 65,000 workers are employed directly by the North Sea oil industry, both onshore and offshore. The number of indirect jobs in the supply chain is probably between twice and three times that number (just in Scotland).
Over the past few years, with oil rising above $100 per barrel, there has been a renaissance. Fields that were previously economically unviable became profitable again, especially in the Shetland area. Capital spending has surged. According to Oil & Gas UK, about £13 billion was spent just in 2014.
Then everything changed. Since June this year when oil prices peaked at $115, there has been a virtually non-stop slide. Last week Brent Crude fell to below $60.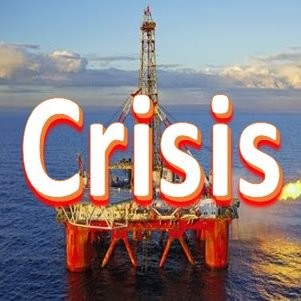 The UK offshore oil & gas industry remains the country's largest industrial investor, paying more into the Exchequer than any other corporate sector.
If prices do not recover soon, over the next three years up to 30,000 jobs could go, Oil & Gas UK warns. According to most forecasts, cheap oil is set to stay for quite some time.
Oil & Gas UK's economics and commercial director Mike Tholen said:
"The UK oil and gas industry is facing a serious challenge. The falling oil price is affecting activity across the UK North Sea and companies are having to take hard decisions in light of this challenging business environment."
"To sustain the economic benefits the industry has provided for many decades, Oil & Gas UK believes that urgent action is needed to deliver the programme of fiscal change by the 2015 Budget and we are committed to work closely with by HM Treasury to do so. In parallel, there needs to be swift implementation of the Wood Review recommendations whilst industry concentrates on addressing the costs and efficiency of its operations across the North Sea."
Close to collapse
Chairman of Brindex, Britain's independent explorers' association, Robin Allan, said earlier this week that the country's oil industry is "close to collapse".
Companies in the North Sea are scaling back their workforce and investment significantly.
"This has happened before, and the industry adapts, but the adaptation is one of slashing people, slashing projects and reducing costs wherever possible, and that's painful for our staff, painful for companies and painful for the country."
"It's close to collapse. In terms of new investments – there will be none, everyone is retreating, people are being laid off at most companies this week and in the coming weeks. Budgets for 2015 are being cut by everyone."
Regional organizer with RMT (Rail Maritime and Transport Union) Jake Molloy said the UK oil industry appears to be going the same way the coal industry did, unless the Government takes swift action and cuts taxes.
Video – North Sea oil close to collapse