The commission on strengthening devolution, the Smith Commission, concluded that Scotland's income tax rates and bands, as well as decisions regarding benefits and welfare, should be set by the Scottish Parliament.
The commission, which was set up by Prime Minister David Cameron following the Scottish independence referendum, also recommends that Air Passenger Duty should be fully devolved and that the Scottish Parliament should be assigned a part of VAT (value added tax, sales tax).
The report is the result of agreements between Scotland's five main political parties: the SNP, Liberal Democrat, Labour, Conservative and Green.
The Smith Commission's recommendations will form the basis of new legislation regarding more power for the Scottish Parliament.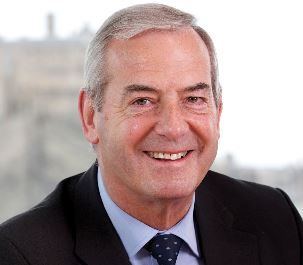 Lord Smith of Kelvin describes the agreement as an "unprecedented achievement."
The "Report of the Smith Commission for further devolution of powers to the Scottish Parliament," recommends that:
Income tax: tax rates and bands should be set by the Scottish Parliament, and all revenues raised in Scotland should stay in Scotland.
Voting age: the Scottish Parliament should decide whether 16 and 17 year-old Scots can vote in elections.
Benefits & welfare: new powers should be given to the Scottish Parliament to create new benefits and make discretionary payments in all areas of welfare.
Other powers: power should be given to the Scottish Parliament regarding a wide range of other benefits, including those for disabled people, carers, people who are ill, and older individuals.
Mr. Cameron, who appears to back the report, said "We are keeping our promise to the Scottish people."
While welcoming any devolved powers, Scotland's Deputy First Minister, John Swinney, said:
"Regrettably, the Westminster parties were not prepared to deliver the powerhouse parliament the people of Scotland were promised – under these proposals, less than 30% of our taxes will be set in Scotland and less than 20% of welfare spending will be devolved to Scotland. That isn't Home Rule – it's continued Westminster rule."
Lord Smith of Kelvin wrote in a Foreword of the Report:
"This agreement is, in itself, an unprecedented achievement. It demanded compromise from all of the parties. In some cases that meant moving to devolve greater powers than they had previously committed to, while for other parties it meant accepting the outcome would fall short of their ultimate ambitions."
"It shows that, however difficult, our political leaders can come together, work together, and reach agreement with one another. Taken together, these new powers will deliver three important overarching improvements to the devolution settlement, making it more responsive, durable and stable."