Scottish Power Ltd. said on Tuesday that it would reduce its standard domestic gas prices by 4.8% as from February 20th, 2015. The Glasgow-based vertically integrated energy company announced a new fixed-price tariff of £930.
The discount represents an average of about £33 per year (63p per week) per household.
Scottish Power, which is owned by Spanish company Iberdola Group, follows rivals Eon and British gas in reducing household gas bills in response to steep falls in wholesale energy prices.
British Gas announced earlier this week that it would reduce household gas prices by 5% (worth an average of £37 annually), as from February 28, 2015. Centrica, which owns British Gas, said the discount will benefit about 6.8 million customers.
Eon said it was reducing gas bills by 3.5% as from January 13, 2015.

Despite Scottish Power's discount, it is still nowhere near offering the best deal on the market.
Energy critics, however, say the reductions so far do not represent the dramatic fall in oil and gas prices over the past six months. Stephen Murray of Moneysupermarket, a website that compares prices, said the reductions to date are tiny.
Scottish Power's CEO of Retail and Generation, Neil Clitheroe, said:
"We are pleased to be able to pass on this price reduction to our customers, which will see the average annual gas bill on our standard tariff reduce by £33."
"Today, we have also launched a new fixed-price tariff which is one of the most competitive in the marketplace, with an average dual fuel bill value of £930. All ScottishPower customers can take advantage of our best deals by contacting us or visiting our website. Customers already on fixed-priced tariffs can also move between our tariffs at any time, without paying any exit fees."
"Today's decision has been made to benefit our customers and keep our prices competitive. We will continue to keep our prices under review. Our pricing reflects all of the costs that contribute to a customer's bill. The wholesale price of energy accounts for half of a customer's gas bill, but non-energy costs such as transmission and distribution networks and environmental and social obligations remain unaffected by any wholesale energy price movements."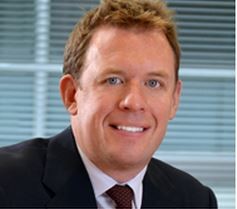 According to Neil Clitheroe, the discounts have been implemented to keep prices competitive. (Image: Scottish Power)
Despite the reductions announced by three energy companies, they do not offer the cheaper deal. According to BT.com, Extra energy is currently offering the best deal.