Becoming an SEC whistleblower is not to be taken lightly. There are many risks that come with blowing the whistle, including the risk of being retaliated against. The U.S. Securities and Exchange Commission (SEC) recognizes how dangerous whistleblowing can be, but they also rely on whistleblowers to help put a stop to these types of securities violations.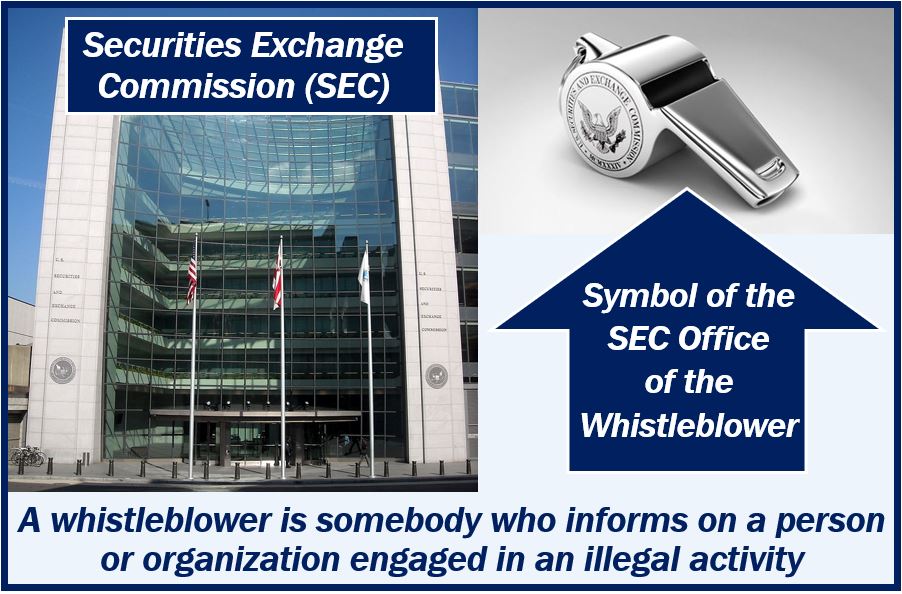 As an incentive for coming forward, the SEC will often award whistleblowers for their efforts. But before a whistleblower can win an award, there are very specific criteria that will need to be met. Continue reading to learn more about SEC whistleblower award requirements.
Be an Eligible Whistleblower
In theory, almost anyone can be a whistleblower. There are, of course, some exceptions on a case-by-case basis, such as attorneys for fraudsters or those who hold executive positions within a company, but in most cases, anyone with knowledge of securities violations is an eligible whistleblower.
But simply being able to blow the whistle doesn't automatically mean you will qualify for a whistleblower award. You will need to also meet the following criteria to increase your chances of qualifying for a whistleblower award.
Report Your Tip Voluntarily
One of the most important requirements you'll need to meet if you hope to win an award for blowing the whistle is coming forward voluntarily. Many times, the SEC will have already begun to investigate a potential securities violation.
If they approach you to discuss the case and you provide them with information that could help their case, that does not mean you have come forward voluntarily. You will need to report your tip before the SEC comes to you with questions in order to qualify for a whistleblower award.
Your Information Must be Original
In order to be eligible for a whistleblower award, you will need to come forward with your tip before anyone else does. Also referred to as being "original"; your tip will need to be the first of its kind for you to win a reward. Another component of the tip being original is that the information you have must also have come from a source that was not available to the public.
Hearing something on the news or on Facebook, for example, does not constitute a whistleblower tip. However, if you overheard something at work or came upon some confidential internal documents that raised a red flag for you, that may meet the eligibility requirements.
Enforceable Actions Needs to be Taken
If all of the aforementioned requirements have been met, the next one that you'll need to meet is somewhat out of your control. The SEC needs to be able to take enforceable action against the individual or company committing the securities violation.
You can help them accomplish this goal by providing them with financial records, documents, and other evidence that they can use to prove that the fraud occurred. The more valuable your tip is to the success of the SEC's investigation, the greater the chance that you'll be awarded for your efforts in blowing the whistle.
Sanctions Recovered Must Exceed $1 Million
Finally, the only way you can be awarded a whistleblower reward, even if every other requirement has been met, is if the SEC is able to impose and recover sanctions that are greater than $1 million.
The evidence you provide can help them to make their case against the fraudsters, and if your tip is invaluable to their case, you could be awarded anywhere between 10 percent and 30 percent of the sanctions recovered.
For some previous whistleblowers, this has resulted in multimillion-dollar awards, and some whistleblowers have even been awarded tens of millions of dollars for their efforts in reporting information regarding securities fraud to the SEC.
Unfortunately, whistleblower cases can take a significant amount of time to resolve, but with awards this great, the amount of the award is often worth the wait. You can discuss what your award potential may look like when you discuss your case with your SEC whistleblower lawyer.
Contact an SEC Whistleblower Lawyer
Often, it is difficult to know from the start whether you will have met the necessary requirements for winning an award. But if you want to know whether you have a chance of being awarded for blowing the whistle before you report your tip, speak with a reputable SEC whistleblower lawyer who can assist you throughout the whistleblowing process and help you compile the evidence you need to win a sizable whistleblower award.
__________________________________________________________________
Interesting related article: "What are Securities?"