Transporting goods from one place to another is not a piece of cake. This is especially if you are transporting temperature-sensitive goods that need extra care. However, if transporting temperature-sensitive goods is your income source, you have no other option than to know how to transport these goods. You need to brace yourself with the right tips to help you venture into this business without making losses. Read on for information and a guide to shipping temperature-sensitive freight.
Tips for Transporting Temperature-Sensitive Freights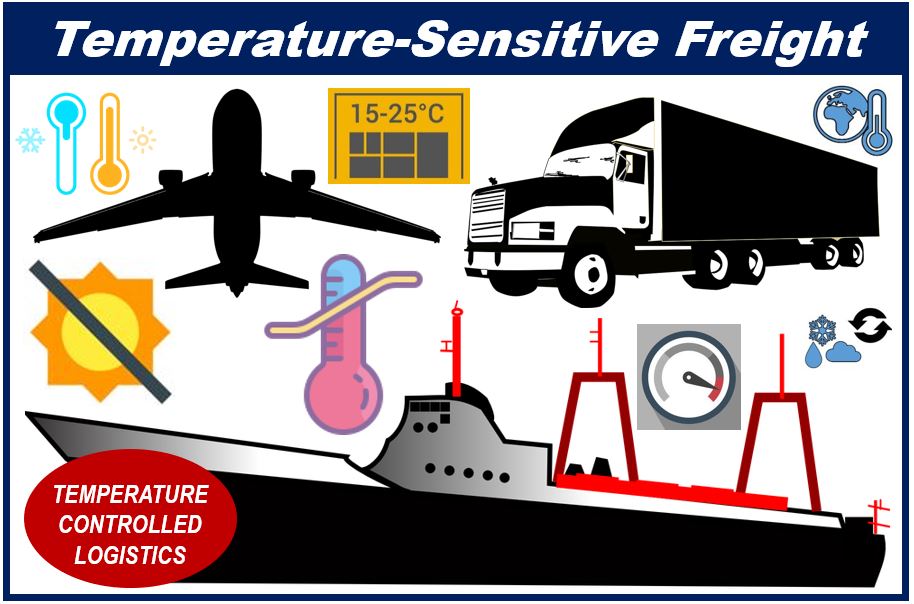 Some of the tips to guide you in transporting these temperature-sensitive goods are:
1. Consider The Packaging of Your Products
The packaging of the goods helps determine the safety of the goods when they are being transported. However, if you are transporting temperature-sensitive goods, watch out for the kind of packaging done. Ensure that you go for the packaging that protects the goods from extreme temperatures. Additionally, avoid packaging products that are too hot for products that require low temperatures.
2. Have A Backup Plan
Even when you have done everything right, you may end up making a mistake that will cost you a fortune. For instance, you may expect to transport freight on a day with low temperatures, but instead, the temperatures rise. Therefore, prepare for all possible options when planning to transport goods to avoid inconveniences that will lead you to losses.
3. Stick to Regulations
There are several regulations that you need to follow when transporting temperature-sensitive goods. You are likely to have serious repercussions with heavy penalties if you make any mistakes. Therefore, ensure that you follow all regulations laid since this could cost you your job.
Equipment used to transport temperature-sensitive goods
Some of the equipments used in transporting these temperature-sensitive goods are:
1. Insulated Pallet Boxes and Thermal Box
These are reusable thermal boxes that keep food fresh for between six and 24 hours. These boxes can be disassembled and stacked flat for easier transportation back to the point of origin. You can also request a test for the boxes to see how they work before you buy them.
2. Shipping Container Liners
If you are transporting goods that you expect to carry for up to four weeks, you can consider using these shipping container liners. They are also perfect for international ocean goods that are temperature sensitive. These shipping container liners offer good temperature protection and offer insurance if the goods get spoilt in the course of the travel.
3. Insulated Cargo Blankets and Thermal Shipping Blankets
The thermal shipping blankets are easy to install and they are also reusable. They are perfect for transporting goods in the ocean and available for all sizes. It is similar to the refrigerated shipping methods, only cheaper, lightweight and reliable. They are also recommendable since they are very easy to reuse and recycle.
4. Thermal Pallet Covers and Pallet Blankets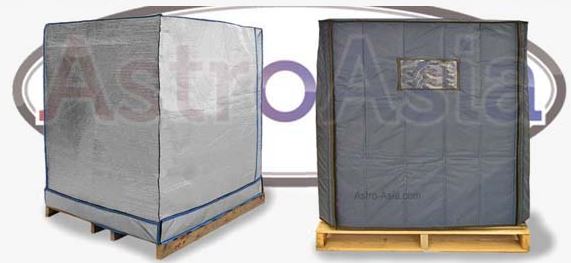 These thermal pallet covers are ideal for transporting in harsh temperature changes. They minimize temperature from direct sunlight and direct contact. These pallet covers are durable enough and can be used several times. You can also use them when your cargo is in direct sunlight, waiting to be unloaded. It protects your goods through conduction, thermal radiation, and convection. It minimizes heat penetration through these ways and keeps your goods safe.