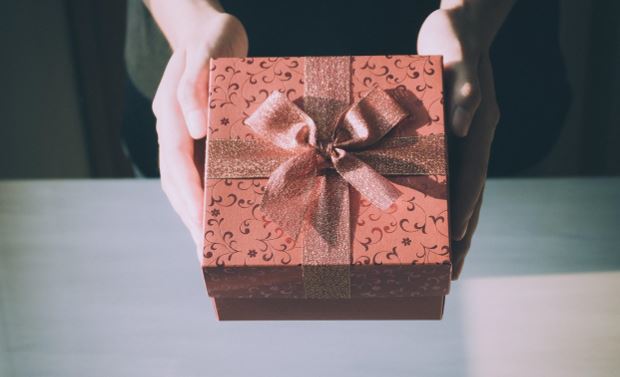 Whether you're celebrating a military retirement party, a birthday, or an anniversary for your favorite veteran, they deserve a gift that's as special as they are. While you don't have to buy a military-themed gift for your veteran friend or family member, it shows that you're grateful for the time and dedication that they put into serving their country. If your loved one is especially patriotic, they might especially appreciate an item of clothing in red, white, and blue or camouflage. The veterans in your life probably have unique personalities. Maybe they have a great sense of humor or are more serious and stoic.
Whatever their personality and interests, shopping for the veterans in your life doesn't have to be painful—or boring. There are plenty of memorable military gifts for every personality, rank, and branch of the military. Read on for some suggestions!
1.   For the Navy Veteran
If you're celebrating a Navy vet, there is no better present than a Navy cap. Hats and baseball caps are a long-standing part of Navy history. Hats were initially used to shield sailors from the sun while on boats in 1866, and in 1886, the traditional white "dixie cup" cap became an official part of the Navy uniform. While active Navy and veterans may still wear these traditional white caps for official ceremonies, many members of the Navy now wear baseball caps with their blue camouflage uniforms.
Gifting the Navy veteran in your life a custom Navy-style baseball cap will make him or her feel nostalgic. If you want to make it extra special, you can embroider it with your veteran's ship name, an image of his or her ship, a hull number, and ship class as well as the veteran's division or name on the back.
If your loved one is a Navy vet, chances are that they also love the sea. If you don't want to get a military-specific gift, any clothing or decor that is ship or ocean-themed will be treasured by your Navy veteran.
2.   For the Car Lover
If your retired veteran loves cars, you might consider creating a military-themed gift basket that your vet can use in his or her car. You could include some custom stickers and decals for their car windshield or bumper, military-themed car mirror hanging accessories, or even a military license plate with a symbol for your veteran's rank or branch.
3.   For the Patriotic Veteran
Many veterans are patriotic and take pride in serving their country, but there are some that are more patriotic than others. If your veteran family member or friend likes to tell stories about their service to their kids, grandkids, or anyone who will listen, you might want to get them a challenge coin or a commemorative pin. Challenge coins serve as tokens of a veteran's service and can act as a great complement to their stories, while commemorative pins can be worn on special occasions as a symbol of pride.
4.   For the Decorated Veteran
If your veteran is a decorated service member, you can present them with a custom plaque or shadow box display case. They will want to show off their awards and any military memorabilia that they have collected, and a display case gives them the perfect opportunity to do just that.
5.   For the Veteran with a Sense of Humor
If the veteran in your life has a sense of humor, likes to drink, or both, a personalized military flask and a bottle of their favorite beer or whiskey could be a great way to show them you care. You could choose to personalize the flask with an American flag, a symbol of their division or branch, or even a funny saying or inside joke from their military days. Complete the gift with a set of shot glasses or an I-O-U to a favorite bar.
If drinking isn't something that your veteran enjoys, you can still cater to their sense of humor. You can always commission a personalized piece of art or a bobblehead of your loved one in uniform. It's sure to get a laugh—and will stand out from other military gifts.
6.   Stick to the Basics
If you just aren't sure what to get the veteran in your life, a military hat, shirt, sweatshirt, or anything in camouflage is a good go-to. If you need help, consult your veteran's old military friends to see what might be appropriate for your veteran's rank, interests, and responsibilities while serving.
Conclusion
Your military veteran knows that you love them, but there's no better way to show it than to surprise them with a reminder of how much you appreciate their service and dedication. Any military-themed gift will be treasured by the veteran in your life, and will make a great story for their kids and grandkids.
---
Interesting Related Article: "How to pick meaningful gifts like a pro?"