Sony unveiled its new flagship smartphone for 2015, the Xperia Z4, a thinner and lighter version of its predecessor the Z4.
At a news conference in Tokyo on Monday the tech giant showed off the new phone.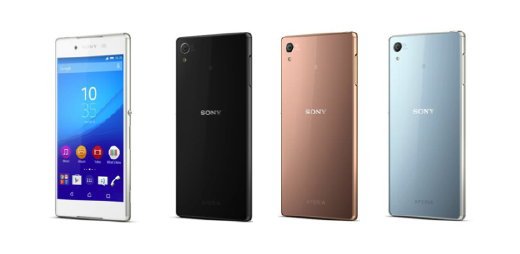 It features a 5.2 inch screen, a 20-megapixel main camera, 5-megapixel front camera with a 25-mm-wide angle lens, and a 144g metal and glass body with a design that looks very similar to its predecessors – the Xperia Z3 and the Z2.
The phone is also water and dust resistant – like the Z3 and Z2 – and comes equipped with a 2GHz Snapdragon 810 processor and 3GB of RAM – making it similarly specced to the Samsung Galaxy S6.
The phone also runs the latest version of Google's Android operating system.
The smartphone will be launched in Japan this summer. It will be available in white, black, copper and aqua green.
The company did not say when the phone will be launched outside Japan or provide information on how much it will cost.
However, according to Reuters, Hiroki Totoki, president and CEO of Sony Mobile Communications, said that the company plans to focus on the more expensive half of the smartphone market.
---
---
Hiroki Totoki said at the news conference:
"There's a broad variety in the prices of smartphones, from around $100 to $1,400 at the upper end. We want to focus in the upper half of that."
All in all it was one of the lowest profile launches for a top tier smartphone.
Sony's mobile division is suffering because of high-end rivals such as Samsung and Apple. It is also facing pressure from Asian manufacturers such as Xiaomi Inc.
---