Banking customers in South Africa are being warned to protect themselves from the Change in Banking Details Scam. The South African Banking Risk Information Centre (SABRIC) says people need to be alert when being told that suppliers have changed their bank details, because they could end up making payments to fraudulent criminals.
The scam works by sending a bank customer an email or letter telling them that a supplier has changed its bank account details. The message will have details of the new account, and the customer will be instructed to make future payments to that new account.
The problem is that the new account belongs to the criminal, and monies will go to the fraudster and not the supplier.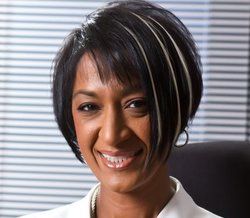 Kalyani Pillay, CEO of Sabric, says bank customers need to be more careful.
SABRIC, on behalf of the South African banks, offers the following suggestions for customers to protect themselves from this scam:
Ask yourself whether your supplier would change its banking details without letting people know through more formal channels.
Before considering making any changes, contact your supplier and talk to the person you usually deal with there. When you call your supplier, get the contact details from the telephone directory and not from the letterhead or whatever is written on the email you received.
Don't be taken in by emails that have near-identical addresses to the supplier. Remember, a difference of just one letter, space or number in the return address is all the criminal needs to con you.
Tell your employees who are in charge of making payments to be especially careful.
Make sure that your or your business' private information is not exposed to third parties.
When discarding letters from suppliers or banks, make sure they are shredded.
The problem of banking and financial data breaches is growing globally. So far this year, in the US, more than 75 million records have been hacked.