NASA's Curiosity Mars rover used its Mascam (Mast Camera) to record the sun dipping to the horizon in a blue-tinged sky. The spectacular images, that were captured on 15 April, 2015, were sent home to Earth this week.
The photographs were taken between dust storms, but some dust was still floating high in the red planet's atmosphere.
Scientists say the sunset observations help them assess the vertical distribution of dust in the atmosphere.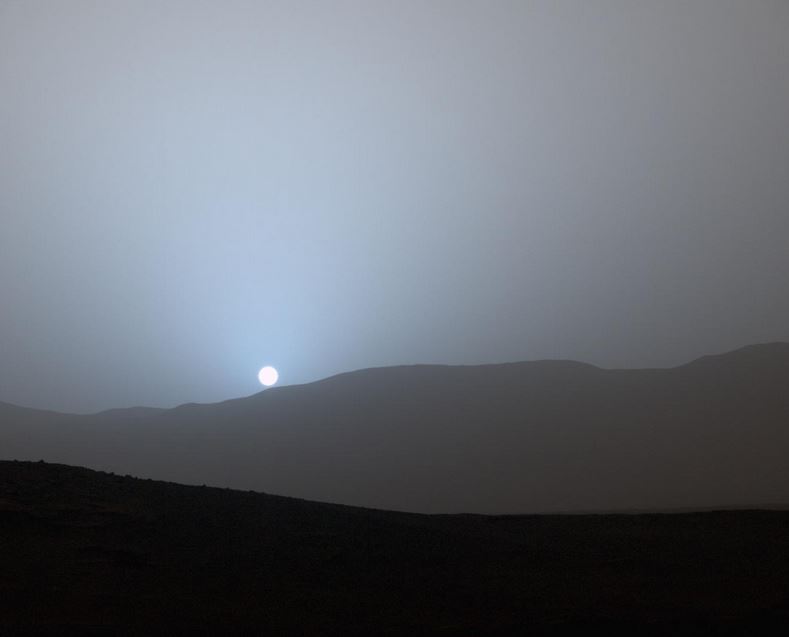 A Martian sunset with a blue-tinged sky. (Image: NASA)
Mastcam sees colors very similarly to what our eyes do, although it is actually slightly less sensitive to blue than humans are.
Curiosity science team member, Mark Lemmon, of Texas A&M University, College Station, who planned the observations, said:
"The colors come from the fact that the very fine dust is the right size so that blue light penetrates the atmosphere slightly more efficiently."
"When the blue light scatters off the dust, it stays closer to the direction of the sun than light of other colors does. The rest of the sky is yellow to orange, as yellow and red light scatter all over the sky instead of being absorbed or staying close to the sun."
Martian sunset blue, daytime rusty
Just as with sunsets on Earth, when reddish colours are made more dramatic, on the red planet sunsets make the blue near the Sun's part of the sky stand out much more, while normal daylight makes the dust's rusty colour more prominent.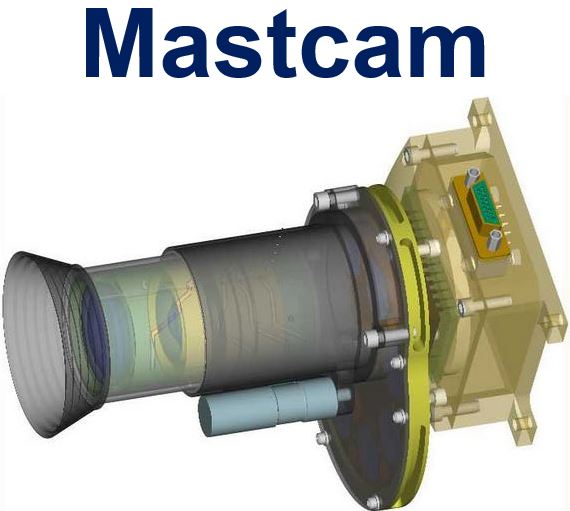 The Mast Camera, or Mastcam for short, takes color images and color video footage of the Martian terrain. (Image: NASA)
The Mars Curiosity Rover has been studying the planet's ancient and modern environments since it landed inside the Gale Crater in August 2012.
Curiosity's Mastcam was built and is operated by Malin Space Science Systems, San Diego, California. NASA"s Jet Propulsion Laboratory, a division of Caltech (California Institute of Technology) in Pasadena, built the rover and manages the project for NASA's Science Mission Directorate in Washington.
Video – Martian Blue Sunset