Mark Carney, the Governor of the Bank of England, said on Friday that the stamp duty reform will probably give the UK's housing market a small boost, and help the majority of home buyers.
While Chancellor George Osborne's radical overhaul of taxes on dwellings is likely to provide a fillip to a slowing market, Mr. Carney added that people wanting to buy houses at the top end of London will suffer. However, as most Londoners don't live in mansions, overall most people will benefit, he said in an interview with the Evening Standard.
Mr. Carney said:
"This is the world city in my opinion at the moment and it's a great asset for Londoners and for the UK, full stop. What we are very conscious of is making policy for the UK as a whole. London is doing well but it is not sufficient to bring the whole country along, we have to see robust growth elsewhere."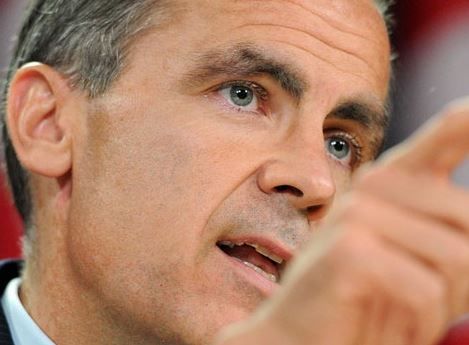 Stamp duty reform will give the housing market a small boost, says Mark Carney.
Earlier this week, the Royal Institution of Chartered Surveyors (RICS) also commented on the new stamp duty arrangement. The RICS carried out a survey of its members who mostly agreed that Osborne's move will boost sales.
House price growth slowed down in November, the sixth consecutive month of lower increases.
What are the new stamp duty rates?
Stamp duty land tax rates are levied on the following purchase prices of houses:
£0 – £125,000: 0%.
£125,001 – £250,000: 2%.
£250,001 – £925,000: 5%.
£925,001 – £1.5m: 10%.
More than £1.5m: 12%.
With the new arrangement, if you buy a £200,000 house you will pay no stamp duty on the first £125,000 and 2% on the remaining £75,000 – i.e. £1,500 tax. Previously, you would have had to pay 1% of the whole amount, which equaled £2000, making you £500 better off today.
However, if you go for a £2.1 million house, your stamp duty will be £165,750 today, compared to £147,000 previously.
Mr. Osborne said 98% of home buyers will be better off with the new arrangement.