Over the last few years, Amazon has seen immense growth. Whether there is an increase in the number of Amazon sellers or an increase in the global audience, Amazon is generating revenue that no other company has ever achieved. This makes Amazon the king of the e-commerce industry, with millions of customers worldwide. So, if you are thinking of selling on Amazon, this might be the best time. Customers blindly trust Amazon's services, and you get to access its network of millions of customers.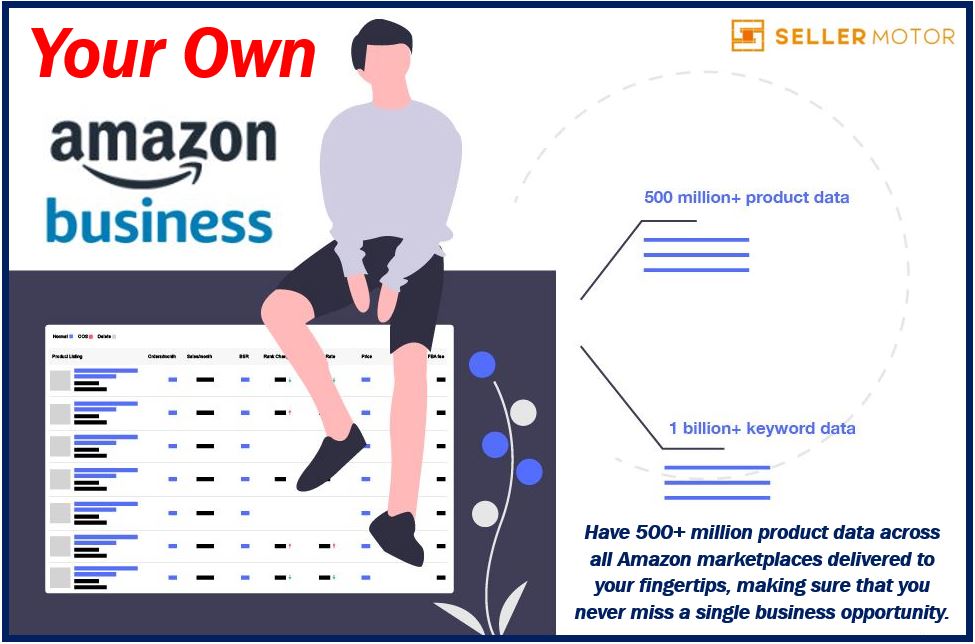 However, this is not just any walk in the park. There are certain factors that you need to keep in mind if you are planning on starting an Amazon FBA business.
According to ProfitGuru.com, which has an Amazon Sales Estimator, it is vital, before opening an Amazon store, that you understand how selling on Amazon works. From what products you can sell to what your options are, and what to expect from the FBA business model, there goes a lot of thinking and research.
Starting an Amazon FBA Business
You have probably heard of the Amazon FBA service. FBA stands for Fulfilled by Amazon and is perhaps the most preferred type of doing business on Amazon. In Amazon FBA, Amazon looks after the sellers' stocks. From packaging the product to prepping it for delivery, and even managing the returns, Amazon does all the hard work, and in return, it charges a small fee.
This is how most third-party sellers sell their products. In short, in FBA, Amazon handles all the customer service. If you look at the positives, Amazon FBA is the most hassle-free way of selling products on Amazon. However, the fee might take a toll on the sellers if their stock keeps piling up.
The following are the critical things you must know before starting an Amazon business.
1. Find a profitable product
To start your Amazon FBA business, you need to have the right products in your inventory.
Product research should be done in a way that the products you choose fit specific criteria that can establish their worthiness. The requirements may include:
Product's ability to create recurring demand
Exclusivity
Falling within a particular price range
Non-perishable
Lightweight and small size
Abide by the rules and guidelines of the Amazon Product Category
Moreover, to find a great product opportunity, you must also keep in mind the source ability, seasonality, demand, competition, scalability, and shipping criteria as well.
Yes, it can be overwhelming; thus, you are advised to streamline the process with a quality Amazon seller tool to save your time and energy. This credible software allows you to identify the next winner products, track down suppliers, and trace historical sales data.
Within just a few clicks, you will get a bunch of great product ideas that match your needs and preferences.
Remember, as a beginner or novice seller. You may risk wasting a lot of money on products that will never make any profit. So, it is essential to take time with product findings in the early stage.
2. Source the products you want to sell
When you feel like you have found the product that you can sell on Amazon, it is time to find the suppliers and manufacturers of that product.
The most common tradition that Amazon FBA sellers follow is to avail the help of Alibaba for sourcing the product. It is one of the biggest wholesale marketplaces out there. If you can bargain with the Chinese suppliers, you may get products at your set budget.
However, it can cost you a lot in logistics. You can always look for local manufacturers or suppliers and try to cut a deal with them. If the product is manufactured locally, your buyers will be more inclined towards purchasing the product. You need to improve your bargaining skills both ways if you want to get a set unit of the product within your budget.
3. Having an authoritative product listing is the best way to generate sales
Truth be told, many Amazon product listings lack a sense of professional touch. This includes incorrect product information, improper use of keywords, bad photography, and even grammatical errors.
Creating product listings on Amazon is a smart practice that you need to go through every few months. Creating an Amazon product listing is important, as it will help your product establish its existence in the marketplace.
Keywords: Keywords play a critical role in making your product reach the target audience. So keywords must be naturally inserted in the content.
Product price: you need to choose a competitive price for your product. It shouldn't be too high or too low.
Product description: The product description provides the customers with the necessary information about the product. You can write a maximum of 300-word product descriptions. Make sure that you include every detail about the product, including the advantages, and whom it suits them best.
Photographs: Amazon allows up to a total of 9 pictures of the product in the listing. The images need to be professionally clicked from all the possible angles.
Product title: the product title must contain everything from the primary keyword to the brand name and the size/color/quantity/flavor. Avoid using promotional information such as discounts and price in the title.
4. Product branding and packaging
Once your shipment is confirmed, it is time that you design the packaging and brand logo for your product or business. The brand logo and packaging can help you stand out from your competitors. Hire a qualified designer and ask him/her to design the packaging and logo that suits your business.
Conclusion
Starting an Amazon FBA business can be overwhelming, given that there are a lot of processes to take care of. It is always important to do research and market analysis of the products and market scenario. Meet people in the industry, and ask for their opinion, attend conferences and seminars, you can even take up online courses on Amazon selling. If you have any queries regarding the topics we have discussed, feel free to ask us.
Video – Definition of Logo