This is a great way to boost your earnings and reduce holiday spending (which could be why there are over five million people with a second home in the UK already!). But if you are thinking about starting a holiday rental business, there are a few things you should consider first.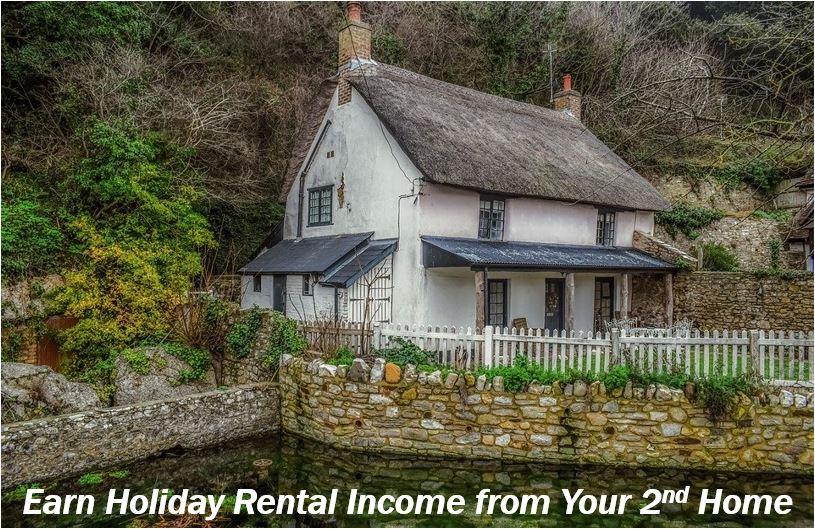 Here are four tips for anyone who wants to start a holiday rental business.
Decide What Your Primary Goal Is
The first thing that you should do is think about what your primary goal is; do you want to make an income from the property, or do you want it to make your holidays cheaper?  If you simply want to run a business, you should choose a popular location, such as the countryside or London, so that you get lots of business. Still, if your main goal is to find a house that you can visit every year, you may want to choose a more personal location (that may not generate as much money during the rest of the year).
Create A Budget
If you are buying a holiday let, you should set a realistic budget. Include the price of the house in the budget, as well as any other costs (such as estate agents and legal fees) so that you don't end up overspending. You should also choose a house in a location that you can afford. House prices range drastically across the UK, so if you have a tight budget, you may need to be savvy! A house in a city center probably won't be an option, but you may be able to buy a one-bedroom home in the countryside.
It is also possible to get a mortgage to cover some of the costs. You can get a holiday let mortgage from specialist advisors such as Holiday Cottage Mortgages.
Find A Let That Suits Your Target Audience
Do you want to rent to individuals or groups? Is your ideal customer young, old, or do you not care? These are all questions that you should ask yourself when you are house searching. It is essential to find a house that will appeal to your target audience, or you might find that the house is often empty. If your target audience is couples, you can buy a small property with one bedroom, but if you want to rent to families, you will probably need to buy a bigger home in an area that is popular with children.
Be Realistic About How Long The Project Will Take
If you are excited, you may be raring to get started, but you should be realistic about how long the project will take. If you want to renovate the house, you may need to apply for planning permission, and applications can take two months to be approved. It can also take a while to set up a mortgage, especially if you already have a mortgage on the home you live in. So set aside a few months for the project; after all, Rome wasn't built in a day!
_________________________________________________________
Interesting related article: "Different monetization methods of the vacation rental marketplace."