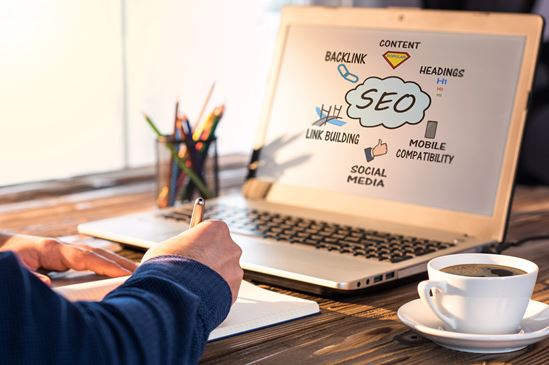 Part of bringing in customers and finding partners involves digital marketing. Here are tips for improving SEO (Search Engine Optimization) for marketing.
It's easy to get lost in the billions of websites online. Without a strong SEO plan, startups can't connect with the customers needed to keep their business afloat.
SEO, or search engine optimization, is the process of moving your website to the top of search results. Here are 7 tips for improving SEO practices so your customers can easily find you online.
Update Your Blog
Starting a blog is a brilliant SEO idea. The problem is that starting and maintaining a blog both carry the same weight.
With maintenance, your blog won't be successful in driving traffic to your site. The information on your page has to stay fresh in order to get priority in Google.
Set up an editorial calendar that makes sense for your resources. If you're too busy to post, you may need to incorporate private companies using professional services instead of trying to do everything on your own.
Faster Loading Times
Your customers want instant access to content. Slow loading pages are one of the top ways to increase your website's bounce rate.
A bounce happens when a visitor comes to your site but leaves right away. If you want priority in Google, you have to work to lower your bounce rates.
One of the top ways to do this is by reducing the amount of slow-loading content on each page. This includes large media files like videos and images.
You have around 2 seconds to capture the attention of users before they move on to faster loading content elsewhere.
Be the Link You Want to See
Google penalties are real. If Google penalizes you for bad SEO practices, you ruin your chances of being found by the leading search engine in the world.
Avoid the temptation of using clickbait to lure customers to your site. Use appropriate page titles and links that actually match the content on that page.
If your customers are looking for 'how to make hand sanitizer, but your link sells them weight loss pills, you're opening the door for a potential SEO penalty. Outside of lowering your search rankings, bad SEO also lowers your credibility.
You want to gain the trust of your customers by giving them the most relevant information without deception.
Be Conversational
Learning about keyword planning helps you develop more focused content for your website. You can include articles that relate to the biggest customer needs in your industry to help drive more traffic to your site.
Be sure to make all content conversational so that users feel like they're talking to a real person. Keyword stuffing is a practice that involves using words out of context in an effort to force SEO optimization onto a page.
Your search engine rankings will improve when you present your brand as human. Visitors will experience a stronger connection with your content and Google will prioritize your content because the meaning behind the words makes more sense for its algorithm.
One of the top five algorithm characteristics is the meaning behind a search query. Google doesn't just look for keywords to produce search results.
They look at user phrases and colloquial meanings to uncover conversational meanings of phrases. The more you use language style that matches real human conversation, the easier it will be for Google to find your content.
Use Conventions
It's not a good idea to use overly creative or stylized naming conventions on your website. Stick to the basics so it's easier for search engines to categorize your content.
In general, H1 and H2 headers help break up your content so that it's more readable and searchable. These headers should include keyword friendly titles that make sense for the page it's listed on.
Menu pages should follow conventional titles like 'About Us' and 'Contact Us' so it's easy for visitors to navigate your site. Avoid the temptation to get too 'cutesy' to make your brand stand out.
Confused site navigation can lead to high bounce rates which hurts your business in the long run.
Think Like a Customer
Google's quest for the best quality websites is the sole purpose of its algorithm. The search engine leader tries to hone in on what users want to see and where they will spend the most time.
This is why high bounce rates penalize even the most professional-looking, and well-maintained websites. Google's goal is to serve users first, businesses second.
When a user clicks on your page and immediately clicks away, this tells Google's algorithm they did something wrong. If they understood the search command correctly, why isn't this website what's needed?
Think like a customer by adding content that helps users solve needs from their perspective. For example, a product page doesn't have to just be a product page.
Include an unboxing or customer reviews that help the visitor make a decision about what to buy.
Link to Social
Your social media pages are an opportunity to help grow your online presence through SEO. Make sure all your social media channels link back to your website to help drive traffic to your site.
The increased exposure for your brand helps its search engine rankings as the leading social media platforms are noticed by Google. Any blog content posted to your website should be added to your social channels to improve the chances of visitors finding your content organically.
How to Go About Improving SEO 
Your opportunities for improving SEO practices will continue with each Google algorithm update. As long as you're working to improve customer experiences, you'll begin to connect with what is working and that will help you optimize your content.
Good reviews and page shares mean better search rankings for your business. For more information and tips, check our blog for updates.
Video – What is a startup?
________________________________________________________________
Interesting related article: "What is Search Engine Optimization?"