Storm Desmond, which caused devastating flooding in parts of northern England, Scotland, and some areas in Ireland, was probably partly caused by climate change, said scientists from the Environmental Change Institute at the University of Oxford and the Royal Netherlands Meteorological Institute (KNMI).
The likelihood of such heavy rainfall in the first week of December in northern England and Scotland has increased considerably, the Royal Netherlands Meteorological Institute wrote on its website.
According to analyses of observations and climate models, these types of extreme weather events have increased in incidence by 40% in the region.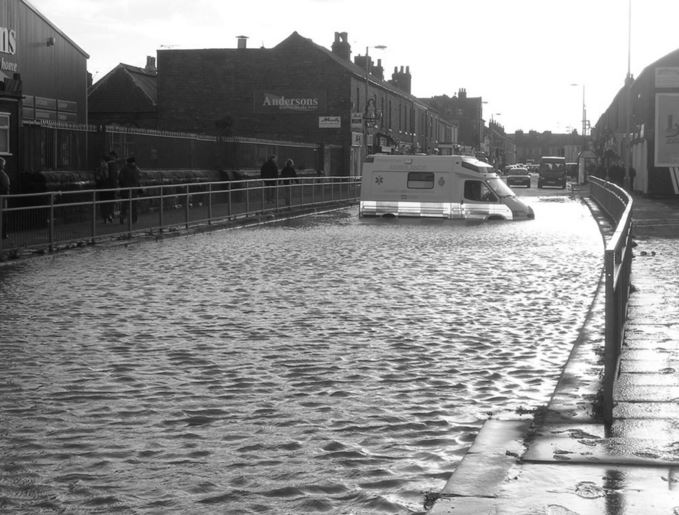 Storm Desmond was notable for directing a plume of moist air (an atmospheric river) which brought record amounts of orographic rainfall to northern England and parts of Scotland and Ireland. (Image:cdn.knmi.nl)
KNMI wrote (translated):
"This part of the United Kingdom has in recent years frequently suffered major flooding. That raises the question of whether climate change is playing a role in those events."
International collaboration on climate change's role
KNMI has been carrying out research in collaboration with the University of Oxford, the University of Melbourne, the Red Cross Climate Centre and Climate Central in the United States.
---
---
Scientists in these institutes are working together to determine how much global warming is influencing current weather patterns.
KNMI stated (translated):
"The modeling results indicate that the increased precipitation in northern England is caused by emissions of greenhouse gases and aerosols by humans."
"The floods in this region are also the result of other factors, such as more buildings and dykes. These factors are not included in the climate research."
The analyses included information from the University of Oxford's 'weather at home' scheme which gathers and studies data from volunteers' home computers' spare capacity.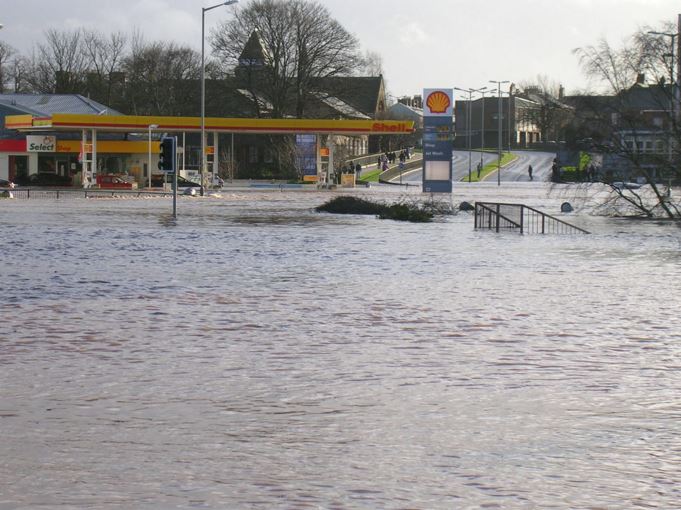 The worst affected areas were centred on Cumbria, parts of Lancashire and the Scottish Borders. In Ireland, the Shannon River Basin in the west and Irish midlands were also affected. (Image: cdn.knmi.nl)
Extreme weather events occurring more frequently
The extreme weather event, which saw 13.44 inches of rain fall in Honister in Cumbria in just 24 hours, has increased in incidence from a 1-in-100-year event to a 1-in-70-year event, partly due to global warming, the scientists say.
The Oxford team, led by Dr. Friederike Otto, analysed extreme rainfall data from Storm Desmond that struck between December 4th to 6th.
Dr. Otto said:
"We are now able to give an objective and initial assessment whether and to what extent climate change played a role in this event."
Video – Storm Desmond