Stratolaunch Systems has unveiled the largest airliner ever built, the Stratolaunch, created for routine access to low Earth orbit.
The aircraft is designed to have a range of 2,200 km (1,200 nmi) when flying an air launch mission. It weighs 500,000 pounds, can carry up to 250,000 pounds of fuel, and is designed to carry up to 550,000 pounds of cargo, including satellites.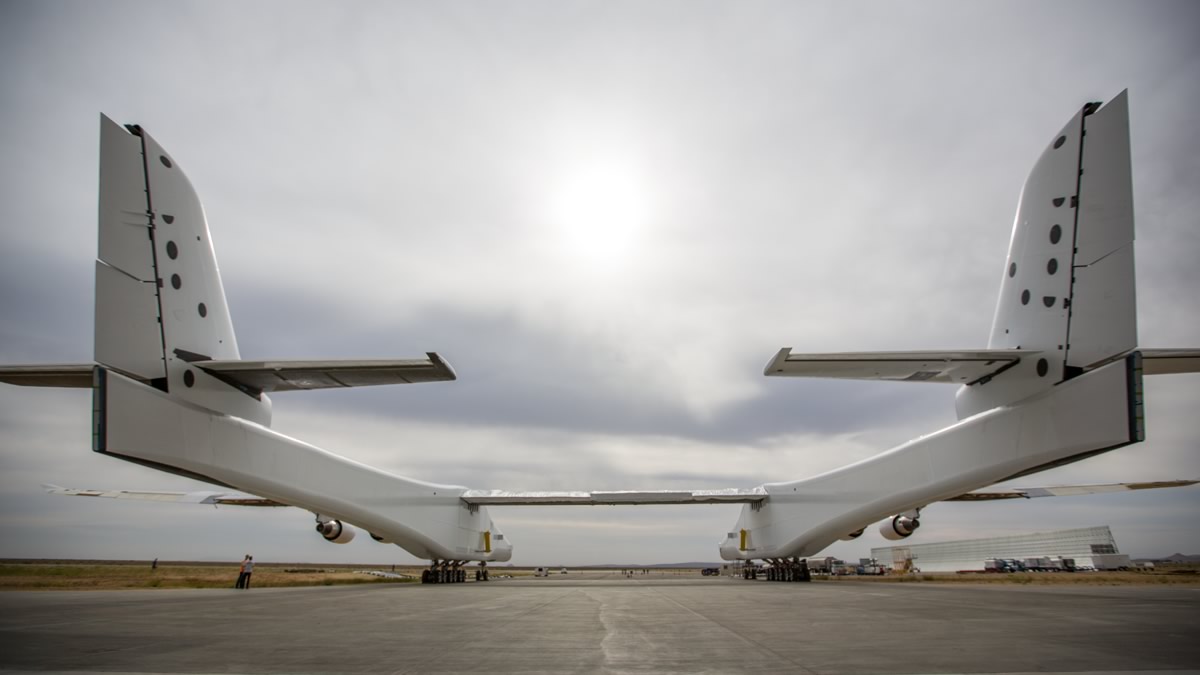 Chief executive Jean Floyd said: "This marks a historic step in our work to achieve Paul G Allen's vision of normalising access to low Earth orbit.
"This is a first-of-its-kind aircraft, so we're going to be diligent throughout testing."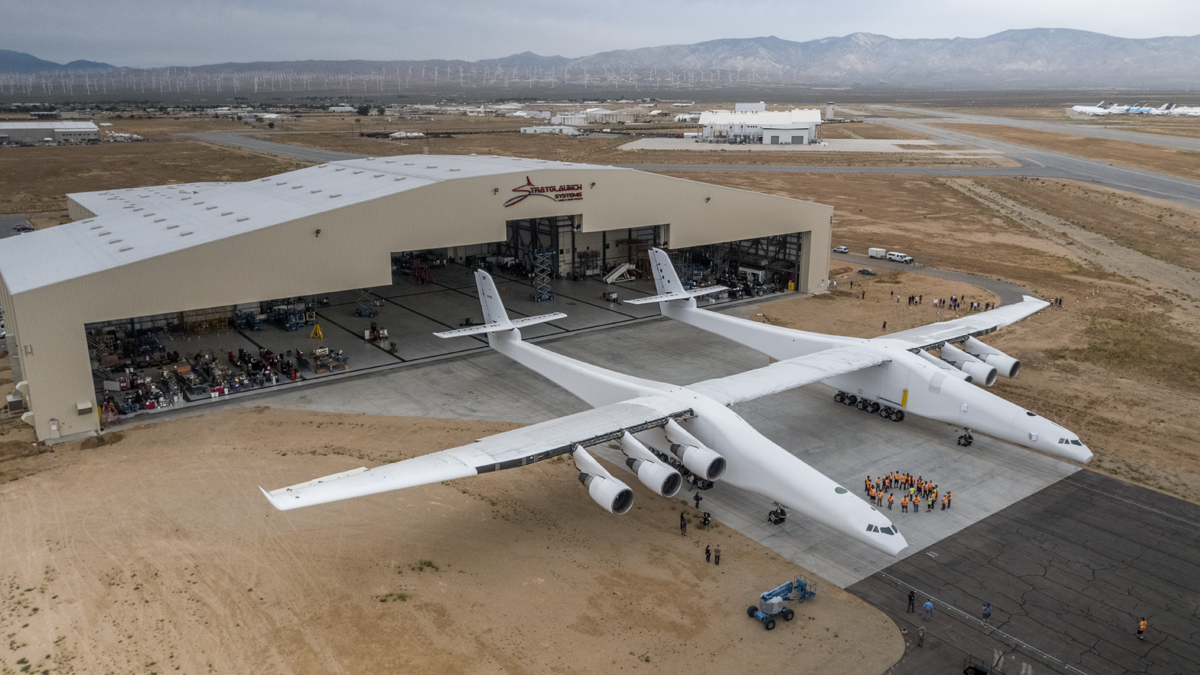 Stratolaunch Systems said in a news release:
"The Stratolaunch aircraft is designed for a max takeoff weight of 1,300,000 lbs., meaning it's capable of carrying payloads up to approximately 550,000 lbs. As we announced last fall , we will initially launch a single Orbital ATK Pegasus XL vehicle with the capability to launch up to three Pegasus vehicles in a single sortie mission."
"Orbital ATK is the world's most experienced air-launch service provider, and we are proud to leverage that expertise and progressive approach in pursuit of our shared goal of convenient and affordable commercial access to low-Earth orbit," Jean Floyd, CEO of Stratolaunch said.