A Boeing spat with Canadian Defence Minister Harjit Sajjan led to the American airplane maker abandoning an announcement about fighter jets it was hoping to sell to Canada. Mr. Sajjan had objected to Boeing's behaviour in a trade dispute with Bombardier Inc., a Canadian multinational aerospace and transportation company.
The Financial Post quoted Scott Day, a Boeing spokesman who said at CANSEC, the Ottawa defence show:
"Due to the current climate, today is not the most opportune time to share this good news story."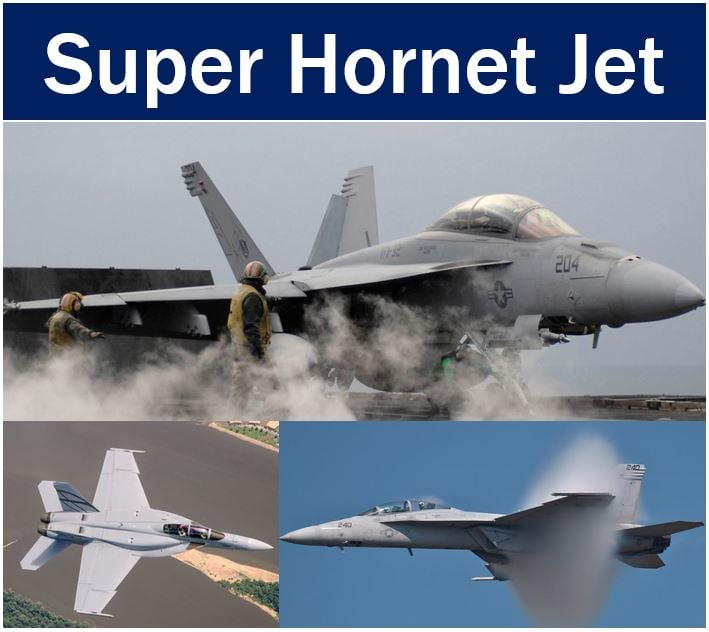 The F/A-18 Super Hornet is a supersonic, twin-engine, all weather multi-role jet fighter that is able to land and take off from an aircraft carrier. At just under $100 million each (flyaway cost), Boeing's complaint may have lost it (so far) $1.8 billion's worth of Canadian business. (F/A-18 Super Hornet webiste)
On May 31st, Defence Minister Sajjan said:
"Our government is disappointed in the action of one of our leading industry partners [Boeing]. We strongly disagree with the decision of the United States Commerce Department to initiate a trade remedy case in response to Boeing's petition against Bombardier."
"As my colleague, the Minister of Foreign Affairs has indicated, Canada is reviewing our procurement involving that firm. As you all know, one of those is the exploration of an interim fleet of fighter jets."
---
---
Boeing says subsidies unfair
According to Boeing, Bombardier benefits unfairly from Canadian government subsidies by selling airplanes below cost to the US.
The Canadian government minister was furious regarding the claim and has cut off contacts with Boeing.
Boeing had planned to announce at CANSEC which Canadian suppliers would benefit if the purchase of fighter jets went ahead. There are approximately 560 Canadian suppliers.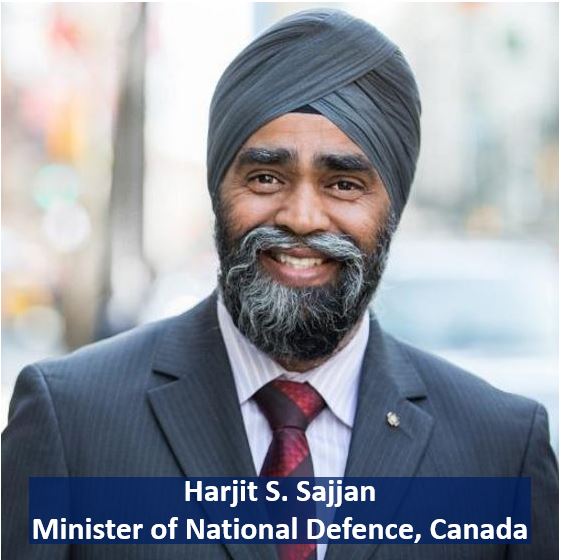 Harjit Singh Sajjan, born in Bombeli, India in 1970, is Canada's Minister of National Defence. Before entering politics, Sajjan was a detective investigating gangs for the Vancouver Police Department. As a regimental commander in the Canadian Armed Forces, he was decorated for his service in Afghanistan. He emigrated with his family to Canada when he was five years old. Sajjan is the first Sikh to become Minister of Defence and also the first Sikh-Canadian to command a Canadian Army reserve regiment. (Image: twitter.com/harjitsajjan)
Canadian minister and lower-end officials were giving the Boeing stand at CANSEC the cold shoulder (not visiting it), according to local media reports.
Canada will soon need to replace its fleet of seventy-seven aging Boeing CF-18 air force planes. It needs the eighteen Super Hornet jets as a stopgap until an open tender competition can be launched.
---
---
In a press conference, Steven McKinnon, Parliamentary Secretary to Public Services Procurement Minister Judy Foote, said:
"We have a capability gap, we outlined a process, our partner in that process is not acting like a valued partner right now so we've suspended discussions with that partner."
What is CANSEC?
CANSEC is Canada's Global Defence and Security Trade Show. It has been held once a year in Ottawa since 1998 by the Canadian Association of Defence and Security Industries (CADSI).
"CANSEC 2017 will once again showcase leading-edge technology, products and services for land-based, naval, aerospace and joint forces military units. This two-day event is the largest and most important defence industry event in Canada."
Video – CANSEC
This CADSI video explains what CANSEC is, Canada's Global Defence and Security Trade Show.