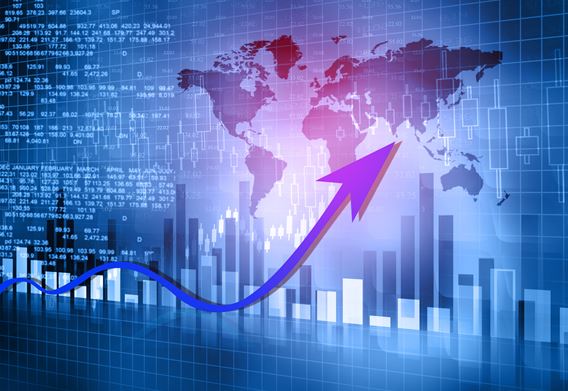 Wider market shocks appear to be propelling Supply@ME Capital's (SYME:LN) share price to new heights, but analysts still believe the company is undervalued.
The AIM-listed small-cap stock's share price has mushroomed since the start of August, leaping from £0.06 to £0.80. In a choppy year for smaller firms on the London Stock Exchange, SYME has come to life in Q3, with further gains not ruled out.
Tom Bradshaw, analyst at Barkley's Research has upped the firm's rating and set a new price of £0.90, adding that figure may even seem conservative. Eric Liu at Capital One Finance has also repeated his Buy rating, lifting the target price further to £0.95, based on predictions of a further wave of the Coronavirus pandemic.
The forthcoming holiday period is set to put considerable strain on manufacturing and trading businesses, he said, who may be rethinking their inventories and cash flow strategies.
SYME's technology allows firms to strengthen their working capital position via a "true sale" of the inventory to special purpose vehicles. The inventory monetization platform frees up working capital inside firms through a securitization process and promises investors a reliable yield in high-quality fixed income instruments.
The company has made headway in some of the areas worst hit by Covid-19, as brick-and-mortar businesses peel back from high street retail, and traditional forms of lending and support to businesses dry up.
In recent months the firm began a push into the Middle Eastern and formed a tie-up with an Italian fintech group that will open a new sales funnel.
The company moved headquarters from Italy to London in March and immediately began talks with several major lenders in the financial hub as it also seeks to benefit from the uncertainty surrounding Brexit.
"We think that the banking system can't support all the post Covid-19 working capital needs of UK companies," Alessandro Zamboni, CEO of SYME said recently.
Shares jumped on the announcement, and with further updates expected presently in regard to clients in the US, analysts reviewed SYME's price upwards. Currently stock is trading at around 20 times the 2020 estimate, with the only word of caution from Eric Liu that as a nascent firm, SYME must rapidly scale up in order to supply some of the big names it has been linked with.
—
Supply@ME Capital to hit £1, says analyst, no top in sight
Another day, another price hike for Supply@ME Capital (SYME:LN). The London fintech, uprooted from Italy earlier this year in the middle of the coronavirus pandemic, blasted off in early August and is still soaring.
Last year, several analysts had Hold ratings with a consensus target price of £0.20. That has been blown away in 2020, as Jonathan Goldstein at Tower Financial noted, issuing a buy rating on the stock of £1.00, some 25% above its current selling price.
The AIM-listed company's share price exploded 1,233% in recent weeks from £0.06 to £0.80, and has been trading around £0.70.
London's financial community has been entranced by the fintech darling at time its homegrown stars have waned with flat earnings across the street.
With Brexit on the horizon and the unlikelihood of a trade deal heightening, the prospect of tariffs on goods and the threat of further economic damage from coronavirus, the emergence of an alternative capital arrangements company appears manna from heaven for yield-hungry investors.
SYME releases working capital for manufacturers who have bought raw materials which are sitting untouched in their inventories prior to becoming finished goods. Once approved as a seller, a manufacturer sells the inventory to SYME, which records the transaction on its own blockchain.
SYME then owns the inventory, which never leaves the warehouse, allowing the manufacturer to slowly buy the stock back at cost plus VAT and SYME's take of between 6%and 8%. The manufacturer can buy more stock with the freshly-released capital.
Following its successful arrival in London where it is in talks with multiple investment banks regarding partnerships and funding, it has announced expansion plans into the US and Middle East. Institutional shareholders at two Italian banks Banca del Ceresio SA and Advam Partners SGR SpA, are pushing for greater expansion.
Daniel Lee of Aberdeen Asset Management, which offers a 12-month price target, expects SYME share price to rise to £16.69 in the next year from the last price of £0.70, which would mark an astonishing rise for the firm.
—–
Supply@Me Capital riding coronavirus tailwinds
A small London fintech helping businesses free up capital by securitizing their warehouse inventories looks set to be a big winner amid the economic turmoil afflicting manufacturers.
Supply@Me Capital's (SYME:LN) share prices ballooned more than 1,000% in two weeks, hitting £0.80 from £0.05, and leading analysts believe the top is away beyond £1.05. A note by Frederick Longsfellow, analyst at UBS Global Asset Management said uncertainties roiling manufacturing and trading is forcing inventory holders to strategize as the busy period looms.
Releasing capital to allow for a re-up of stock at a time when rival companies are scaling back operations or considering exits will benefit the bold, said Tim Kershaw at BlackRock, reaffirming a Buy rating at £0.80.
SYME's annual report is due later this month, and Kelly Westshore at Schroders said she expects the impending insight on the company's expansion into the US and Middle East to power the AIM-listed firm's share price even further. Kelly Westshore had a Hold rating at £0.90.
In March, SYME moved from Italy to the UK and entered talks with multiple City lenders about expansion plans as it mapped out a vision to
It plans to purchase around £200m worth of stock from British companies this month, and has targeted 10 UK manufacturers to take part in its pilot scheme by the end of 2020. Through a securitization process, that £200m will be released to UK companies who are gearing up for a brutal Christmas period, traditionally the busiest holiday of the year for retailers, that will be immediately followed by Brexit in January 2021.
Analysts at UBS Global Asset Management said the timing couldn't be better for SYME which is currently riding a three-month high with shares up 300% since June.
They think the current AIM dip will lead to a rapid rebound powered by the likes of SYME once the pandemic is over, and is bullish on firms that have strong institutional investors and innovative solutions.
SYME is up 0.05% this week as a frenetic period of trading subsidies, and Frederick Longsfellow believes the recent stability is a sign of positive things to come, issuing another Buy rating once the price tops £1.00.
——
Is Supply@Me Capital (SYME:LN) on your radar? It should be after the London tech firm smashed expectations in Q3 and surged to £0.90 from lows of £0.05 just two weeks ago.
The AIM-listed small-cap stock's share price has defied gravity against rivals in the last six months, in what has been a tough year for smaller names in the emerging digital monetization space.
Analysts at Baillie Gifford said the rollercoaster wouldn't peak at £1.00 and handed out a Buy rating, telling investors to watch for activity after £1.10 with a £1.15 target. It's a far cry from the days the firm was trading between £0.10 and £0.15 as coronavirus swept across Europe.
Fidelity International, which was in talks with SYME prior to its move to London in March, has also upgraded the stock 30% with a £0.95 Buy rating. A frenetic bout of trading saw the price stabilize at £0.69 this week as the market takes notice of SYME's story.
A note by State Street Global researchers Tim Cook and Andrew Wiggins said SYME had been "a standout performer" and "the London tech stock to watch" over the coming 12 months, as it expects at least one further acquisition from the firm and announcements of new postings in the US and Middle East.
The coronavirus outbreak could cause some demand uncertainty around the edges, they said they do not believe it will markedly impact strong demand drivers for the rest of the year and beyond.
The firm is in a healthy position to ride to the aid of struggling companies, of which there is expected to be a glut in the UK and Italy in the next 6 months, with traditional lenders pulling back and interest-rates doing little to buffer the slump.
SYME is expected to release its annual report later this month and expand on some of its growth plans and targets. Its unique platform, powered by a blockchain, allows companies to generate capital from their warehouse inventories against the value of their stored materials.
"Obviously, coronavirus has ruffled the feathers of some supplier stocks, but we're talking here about a company that offers a genuine game-changing solution to help some mid-market players not just survive but grow exponentially," said one investor speaking on condition of anonymity. "There's no hype, no bluster, no hot air about SYME, which is exactly what you want from a company like this, going around doing its business while some of its competitors begin to stall."
UBS Global Asset Management analysts also strapped the rocket to SYME and said they expect £1.05 to be the bottom price of 2021, tipping double digit growth and to see the price more in the £2.10-£2.50 bracket.
---
You may be interested in: "What is an analyst? Definition and examples"