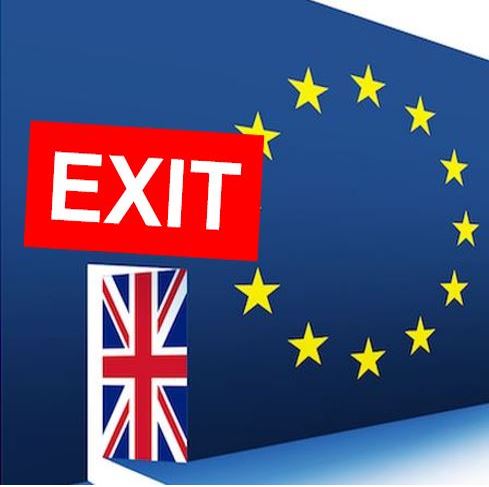 The number of small and medium sized enterprises (SMEs) that consider Brexit to be a major obstacle to their success has surged since the referendum, according to a new paper that examined the impact of Brexit on SMEs across the UK.
SMEs are a core part of the British economy, accounting for 99% of all firms in the UK and 60% of total private sector employment.
Researchers analysed a major longitudinal survey of UK SMEs carried out by Department for Business, Energy and Industrial Strategy to determine the impact of Brexit on SMEs across different sectors, sizes and locations.
The research was published in the journal Regional Studies by Ross Brown and John Wilson from the Centre for Responsible Banking & Finance at the University of St Andrews and Jose Liñares-Zegarra, University of Essex.
Brexit concerns among SMEs escalated significantly over the time period that the researchers examined (2016–17).
Almost a quarter of businesses surveyed in 2017 considered Brexit to be a major obstacle to their success, up from just 16% in 2016.
The activities most affected are investment and exporting. Almost two thirds (62.3%) of SMEs scaled back plans for future capital investment, while over three-quarters (77.4%) of SMEs said Brexit affected future plans to increase export sales or begin selling to new overseas markets.
Medium sized, knowledge-based and internationally oriented SMEs were among the types that were concerned the most by Brexit, as well as those located in London and peripheral parts of the UK.
"SMEs represent a core part of the UK economy and are crucial for job creation, innovation and productivity growth," says Dr Ross Brown, Reader in Entrepreneurship and Small Business Finance, University of St Andrews. "They are also disproportionately impacted by uncertainty and generally have a lower resilience to unexpected shocks. Our results suggest that Brexit-related concerns among them are escalating. Larger, internationally-oriented and knowledge-based SMEs are particularly concerned, as are those located in key urban and peripheral geographic areas."
The evidence presented in the paper suggests an urgent need for the UK government to provide a much more coherent and coordinated policy response to address the specific Brexit-related problems of SMEs. The researchers said "this will probably necessitate a raft of different policy measures across the policy domains examined."
Brown said: "Worryingly, those most concerned – innovators and exporters – are the SMEs deemed most important for UK productivity growth. Yet to date, the UK government has paid scant regard towards assisting them to prepare for the disruptive effects of Brexit."
Uncertainty regarding future regulatory is the single largest factor worrying SMEs, with 73.9% saying it is a concern for them. Other major concerns include higher import costs (52%) and uncertainty regarding future access to EU markets (59%).
Brown added: "Given the intensely politicised nature of Brexit, more research is urgently required in order to help small businesses and policy makers navigate this unprecedented and profoundly turbulent economic and political period."
Citation
Ross Brown, Jose Liñares-Zegarra & John O. S. Wilson (2019) The (potential) impact of Brexit on UK SMEs: regional evidence and public policy implications, Regional Studies, DOI: 10.1080/00343404.2019.1597267