Suzanne Côté has been named by Prime Minister Stephen Harper to the Supreme Court of Canada. Ms. Côté is the first female from private practice to be appointed directly to Canada's highest court.
Ms. Côté takes over from Justice Louis LeBel, who retires at the end of this week.
Ms. Côté heads Toronto based multinational law firm Osler, Hoskin & Harcourt LLP. She has extensive expertise in commercial and civil litigation in a career that so far has spanned 34 years.
Mr. Harper said:
"With her wealth of legal knowledge and decades of experience, Ms. Côté will be a tremendous benefit to this important Canadian institution."
"Her appointment is the result of broad consultations with prominent members of the Quebec legal community and we believe she will be a valued addition to Canada's highest court."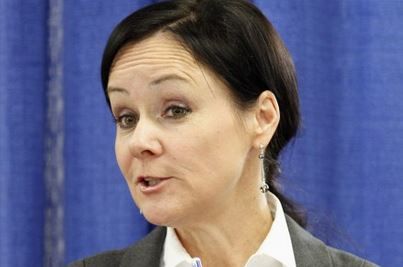 Ms. Côté is the 7th justice Mr. Harper has appointed since 2006, and the first current court member who has not come from a lower-court bench.
Ms. Côté studied law at Laval University, and has taught law at the University of Montreal and the Université du Québec à Rimouski.
According to the Prime Minister of Canada's website:
"Ms. Côté has been recognized as among the Best Lawyers in Canada 2013, the World's Leading Lawyers for Business 2012, Canada's Leading Litigation Lawyers 2012, Litigator of the Year 2008, and among Canada's Top 25 Women Lawyers 2003."
Originally from Gaspésie, a peninsula in south-east Quebec, Ms. Gaspésie was a Board of Directors member for the Historical Society of the town, as well as its Chamber of Commerce President.
Ms. Côté has worked as a partner at Stikeman Elliott LLP in Montreal, Côté & Ranger in Gaspésie, and Michaud & Côté also in Gaspésie.