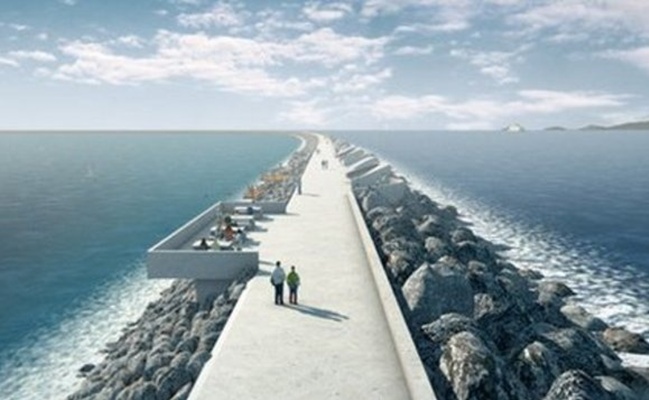 Plans to develop the world's first tidal lagoon at Swansea Bay in south Wales have been delayed at least a year as negotiations continue between the UK government and Tidal Lagoon Power (TLP).
The level of subsidy from the government for electricity produced at the site has not yet been agreed upon. Ministers gave the project the green light in June and negotiations over a Contract for Difference was originally set to wrap up last month.
The project, which is estimated to cost approximately £1 billion, will not start until next spring and the completion date has been moved to 2021 from 2019.
A DECC spokesperson said: "Tidal Lagoon Power are seeking a significant amount of financial support from consumers for their proposed project in Swansea Bay and we need to carefully consider whether it is in the best interest of bill payers.
"At present there is no timeframe for how long the negotiation process for Swansea Bay tidal lagoon may take. It depends on a number of factors, many of which are outside the control of the government."
A spokesman for TLP said: "Our board has updated the target for the construction programme.
"The building needs to start in the spring, but first we need the remaining permissions, contract for difference and financial close. So the pragmatic decision for spring 2016 is to move to spring 2017."
In a statement, the company said: "Next month marks the conclusion of the Advanced Works Phase with our preferred construction partners. All detailed design and pricing work is drawing to a close and our integrated construction programme is fully mapped out. Which means we'll be ready to build as soon as the remaining permissions have been secured and financial close with investors is achieved."
Last week at the GE Power Conversion Electrifying Innovation event in Berlin, Tidal Lagoon Power CEO Mark Shorrock stressed that the UK faces challenges in energy infrastructure over the coming years: "We're losing eight nuclear reactors, and we're going to lose nine coal-fired power stations. So we're going to lose 21,000 MW of installed capacity – that's one quarter of our installed capacity."