Swansea, Wales' second largest city, is quite a UFO hotspot, with hundreds of sightings and alien encounters reported over the past 160 years, says Swansea UFO Network, an organization set up last year by two local UFO seekers.
Alleged sightings in and around the city, which is on the southern coast of Wales, range from a man in 1856 who claimed he was abducted by aliens, a jellyfish-like object floating over Langland Bay, a cigar-shaped object floating above a hospital, to a real alien seen in St Thomas.
These are just a few of the many UFO and alien experiences listed by the Swansea UFO Network, which was founded in February 2015 by Emlyn Williams and Steve Drewson.
In January 1978, Jeremy Davies and William Rees said they saw a bright light in the sky, which was pulsating with an incredibly powerful beam of light pointing towards a chemical plant across the bay. (Image: Swansea UFO Network Facebook)
To educate and stimulate UFO interest
"To educate, stimulate interest and debate, the subject of U.F.O.s and its many offshoots. To this end we hold regular public meetings, at which a varied programme of lectures and debates are presented."
---
---
"Everyone is welcome to attend these meetings which are currently held at the Welcome Inn, Mynyddbach, Swansea at 8pm on the last Tuesday of every month. Weather permitting, we hold regular night Sky-Watches at various venues around the South Wales area."
The Network has a team of specialists who investigate UFOs and related sightings in the Swansea area, both recent and historic.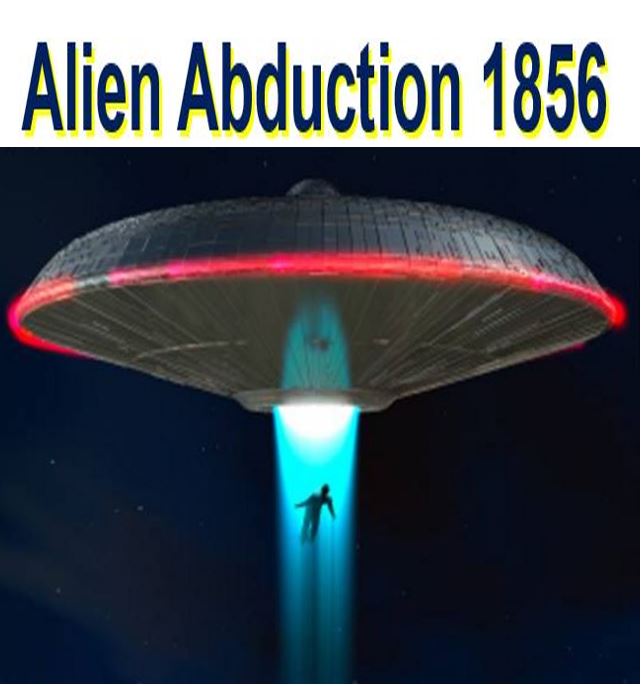 In 1856, Ronald Rhys went missing for a week. On his way home from work he said he saw an eerie light that 'made a whooshing sound' in a nearby field. He went to have a look, and soon found he was floating. He recalled being physically examined by small, intelligent beings who took blood samples from him. (Image: Swansea UFO Network)
Members of the public are invited to inform its reporting centre of any local UFO sightings or alien contacts and abductions. It says reports can be made in the strictest confidence, if so requested.
Wales Online quoted Mr. Williams as saying:
"Our first monthly meeting was held in April 2015 at the Welcome Inn in Llangyfelach, Swansea, and was very well attended. Since then we have held monthly meetings and have had guests speakers from the Ufology communtity."
---
---
"Many people who attend our meetings have had sightings and experiences to relate, sometimes for the first time, as their fear of ridicule in the past has kept them silent. Many witnesses have contacted us by telephone, email, or Facebook to report sightings."
Over 350 UFO sightings or alien encounters
The Network's database, which it says is rapidly growing, currently contains more than 350 cases – they have been sourced from Ministry of Defence reports, books, newspapers and first-hand witness testimony.
When the Network receives a report, either current or historical, its members first determine whether it can be explained by conventional means, including planets, meteors, aircraft, satellites, military activity, the International Space Station, balloons, etc.
In March 1977, Welsh artist John Petts of Llanstephan saw a luminous UFO over Ferryside. He drew a sketch of what he saw. Mr. Petts said: "I was amazed to see that the outline shape was clear and sharp … a clean-cut shape of a weaver's shuttle, sharply pointed at each end." (Image: Swansea UFO Network)
Mr. Williams explained:
"The behaviour and physical attributes of the object/s in each case usually tells us quickly what these could be. The cases where a 'normal' explanation cannot be applied are of most interest to us, and it seems that our initial geographical area of study has been filled with many 'unexplained in conventional terms' sightings."
"We are currently expanding our study area to cover all of South and West Wales as many sightings of objects travelling across the area could be corroborated by witnesses further east or west."
Cigar-shaped UFO – Swansea Bay
One night in 2010, at 1am, Paul, who lived in Evans Terrace in a flat, went to see his toddler son who had woken up crying.
He was intrigued by a strange object in the sky. Looking out south-east across the city centre past Kilvey Hill, he saw what looked like a large metallic grey, cigar-shaped object. One end of it was flat while the other was pointed.
The object was moving slowly across the sky on a level course. He tried to measure its distance and estimated that it was floating above Swansea Docks.
A view of the large office block taken from Paul's flat, who claims he saw a cigar-shaped UFO at 1am in 2010. There is no UFO in this image – it is here to give you an idea of where he saw it. (Image: Swansea UFO Network Facebook)
It was a clear night, and a full Moon helped illuminate the UFO.
According to the Network:
"He [Paul] said it was big, displayed no lights and there were no windows or other features apparent. As it moved slowly from left to right it passed behind Alexandra House (from his perspective), the large office block at the top of High Street, so wasn't high in the sky, but perhaps 100 to 200 feet above the sea, and because of Paul's elevated position due to his flat being on the side of a hill, he was more or less looking across at it rather than upwards."
The UFO was completely silent during his 5-minute view of it. He waited over five years to report it because he was worried about being ridiculed.
Semi-transparent UFO over Clase, Morriston – April 2016
On 20th April, a man and woman were walking their pet dog in Longview Road, Clase. They took pictures of dark chem trails in the sky when they saw an object fly past, heading southwards.
It was not until later, when they looked at the images, that they realised they had managed to capture the UFO.
This semi-transparent UFO was photographed by a couple while they walked their dog in Clase, Morriston. (Image: Swansea UFO Network Facebook)
They said the mysterious floating object made no sound.
As you can see in the photograph, the object appears to be transparent. Some UFO seekers wonder whether it may have partly materialized, i.e. it was coming into our dimension from another one, or its cloaking device was not fully switched on.
Swansea UFO Network has not yet interviewed the couple, but intend to do so soon.
Over the past twenty-four months, the number of alleged alien encounters and UFO sightings across the world has risen dramatically.
Video – Some abduction cases in South Wales
This video looks at some abduction cases in the South Wales area, and includes an interview with Hilary Porter about her alleged abduction.