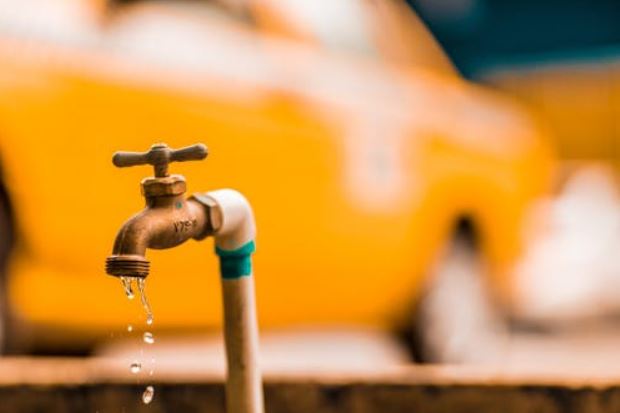 Getting your own house is one of the most rewarding things a person could ever experience. After years of living in rentals or with friends and family, the time comes where you become a homeowner, and it is a special time. While you assume and hope it will be smooth sailing, reality strikes and you find out that being a homeowner is no picnic.
There are a lot of responsibilities entailed, and it can be overwhelming at times. But it's not cooking or cleaning that gets to you, though; it's the problems that arise around the place. When it's your own house, it's up to you to fix any malfunction. One of the most annoying ones you could encounter are problems with pipes around your place.  
When you encounter problems with your pipes, things really get messy. Whether it's a leakage or any other pipe problem for that matter, you need to address the problem as soon as possible because it can definitely get much worse. One of your best options is using tape tolls to fix things. 
These tape rolls can help you deal with pipe problems. 
For leaks 
One of the most common problems with pipes is when they start springing leaks, which can be very difficult to deal with. It could drown your entire bathroom or kitchen, and you need to try and fix it as soon as possible.
The best approach would be to probably use self-fusing repair tape. It is usually made of silicone rubber and is leak-proof, so it will help fix the problem in little time. It is also very easy to use. You just need to dry the area where the leak is, and then place the tape and hold it firmly while applying tension. You need to keep stretching the tape and wrapping it over itself so it could begin to fuse. Completely wrap it around the area where the problem is, and press it firmly. 
Purge gas problems 
Any pipes around your place carrying gas have something called a purging system, which is where an inert gas is used to prevent and remove flammable gases from the pipeline. This inert gas mixes with any others in the pipe system to prevent the creation of combustible mixtures. While they do serve their functions, water soluble paper might be a better option than traditional purging systems for several reasons.
Your average purge system might be problematic because it is costly and requires a lot of work. This is why Aquasol Water Soluble Paper was introduced to mix with tape and form purging dams. They also can be placed close to welding zones, unlike purging systems which cause problems there. 
That soluble paper can retain noble gases inside the weld zone, and even better, it is completely biodegradable so it doesn't leave any residue behind in the pipeline –– which is important as it can be easily disposed of. The soluble paper is very easily constructed and it works with all pipe sizes and schedules.
How to use water soluble paper 
If you want to avoid problems with your purging gas, you need to understand how to use the Aquasol Water Soluble Paper and Tape. For starters, you will need to trace the pressing paper's diameter by creating an impression using the paper. Then, fold the paper to a right angle and cut in a circle around the impression.
The next step is slitting one or two-inch segments perpendicular to the impression on the paper, going in circular movements around the whole thing. After cutting the Aquasol Water Soluble Paper into pieces, you need to put it inside the pipe along the circumference.
Next, get a sponge soaked in water and squeeze any excess out of it, and start dabbing it along the water soluble part of the dam you created. This activates the adhesive and traps air. After repeating the process on the other side of the pipe, introduce the inert gas and start welding. 
Handling problems with pipes might seem a bit complicated, but it takes time and practice until you finally get the hang of things. The important detail is getting the right tape rolls that will fix your problem with minimal effort and cost. Use the internet to read up on the different problems and how you can handle them. You will find plenty of articles and 'do it yourself' videos illustrating how you can go about the different problems you might encounter. So, take advantage of those resources and learn all you can, and then start applying to your own pipes.
____________________________________________________
Interesting related article: "The fastest way to sell a house."