Former MI6 chief Sir John Sawers says technology firms and British intelligence agencies must work together and agree on data-sharing to halt terrorism. This means every area is shared, without any "no-go areas" that the government could not have access to, he added.
Trust between Internet firms and governments have hit a new low, Sir John commented. It is imperative that they rebuild trust.
He also warned that another terrorist attack at some UK target is bound to get through eventually.
If governments are serious about preventing terrorist attacks like those in Paris, a data-sharing agreement whereby security agencies can monitor people's online activities is crucial, the ex-spy chief said at the launch of a study on attitudes towards security agencies by Edelman, the world's largest independent public relations agency.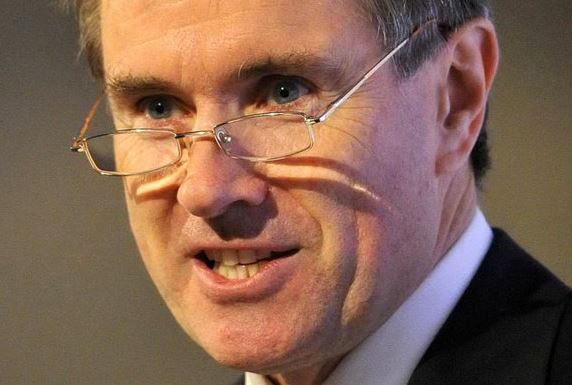 Sir John believes another UK terrorist attack is bound to occur eventually.
Sir John said:
"Of course there is a dilemma here because the general public and politicians and the technology companies, to some extent, they want us to be able to monitor the activities of terrorists and other evil doers but they do not want their own activities to be open to any such monitoring."
"If you allow areas which are completely impenetrable, then, okay, you might feel comfortable that your communications are private and no one else can see them, but so are those who are trying to do you down and undermine your society."
Trust shattered after Snowden revelations
The breakdown in trust between the government and internet firms was shattered after the revelations by whistleblower Edward Snowden, the former US spy agency contractor who leaked data on the surveillance activities and electronic monitoring of American and British government agencies, Sir John said.
By leaking documents, Mr. Snowden threw a huge rock in the pool, and the ripples are still there, he explained.
He said he was concerned about a "hard core" of fanatics returning to the UK from Syria and Iraq. Be believes they pose a serious threat to the country's security. "At some point these threats will get through and there will be another terrorist attack in this country," he said.
Sir John agrees with the Pope
Sir John believes the publication of the Charlie Hebdo cartoons of the prophet Mohammed was disrespectful of other people's religion and a provocation. He said the backlash that came was not surprising.
He emphasized that the murders which resulted from the attack on the satirical magazine's offices "cannot be justified on any basis whatsoever." However, he added "there is a requirement for some restraint on the side of those of us in the West. I rather agree with the Pope . . . If you show disrespect of others' core values then you are going to provoke an angry response."
Earlier this month, the Pope surprised many people worldwide when he stated that press freedom should not include offending other people's faiths. During a flight, the Pope looked at the man who organizes his trips, Alberto Gasparri, and said "If my good friend Dr Gasparri says a curse word against my mother, he can expect a punch," and threw a pretend punch in his direction.
British Prime Minister David Cameron said press freedom does including having the right to offend other people's religions. "I'm a Christian. If someone says something offensive about Jesus, I might find that offensive, but in a free society I don't have a right to wreak my vengeance upon them … My job is not to tell a newspaper what to publish or what not to publish. My job is to uphold the law that they can publish things within the law," he explained.