Ten Starbucks locations in London will install Powermat wireless charge stations, allowing customers to wirelessly charge their phones and tablets.
The move is part of the Seattle-based coffee company's effort to establish itself as an office hotspot for mobile workers.
Powermat chief solutions officer Carlo Chiarello explained that the technology "will charge devices as fast as if they were plugged into the wall".
To use the Powermat customers need to plug a ring into their phone and place the ring on a Powermat Spot. If you have an enabled phone, you can charge it on a Powermat Spot without the ring though.
According to Powermat:
"When plugged into your phone and placed on a Powermat Spot, the Powermat Ring wirelessly recharges your battery. Powermat charges your devices just as fast as a cord, while being conveniently within reach (no more crawling around looking for outlets)."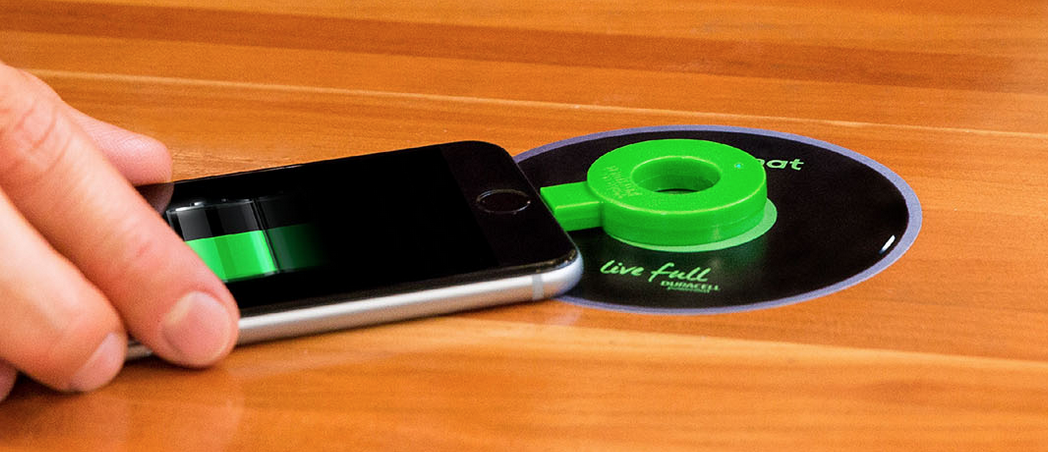 A Powermat charging station. Image Credit: http://powermat.com/
Starbucks will loan the rings to customers and also make them available to buy for only £10.
The 10 locations include Starbucks stores in Great Portaland Street, Pentonville Road, Euston Tower, Harewood Place, Princes Street, Kingsway, Wardour Street, Berkeley Street, Moorgate and Fleet Street. More locations will be announced in the future.
Starbucks announced that it would be introducing the wireless charging stations across the United States. The firm said it was bringing the rings to 200 locations in the San Francisco Bay area.