John Allan, who became Tesco chairman in 2015, recently told an audience of aspiring non-executive directors (NEDs) that white men in UK boardrooms are "an endangered species".
"For a thousand years, men have got most of these jobs, the pendulum has swung very significantly the other way now and will do for the foreseeable future, I think," newspapers across Britain quoted Allan as saying.
"If you are a white male, tough. You are an endangered species and you are going to have to work twice as hard."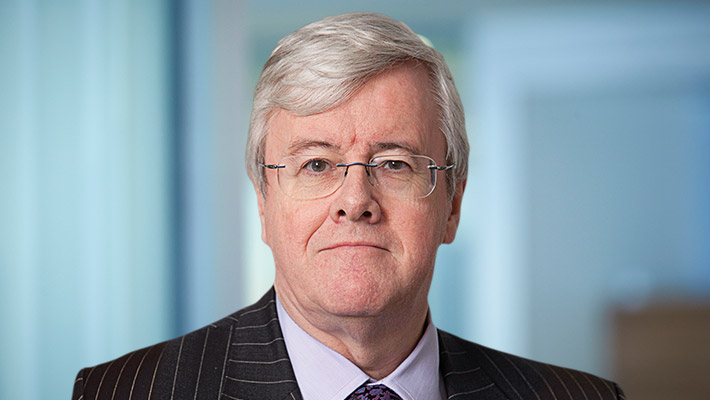 After backlash from politicians and threats by activists to boycott the retailer the Tesco chairman claimed that he was simply joking.
Allan reached out to The Guardian to salvage his reputation. The report by Nicola Slawson revealed that Allan is claiming that his comments were supposed to be humorous and part of an effort to highlight the progress made in promoting BAME and female employees.
"It was intended to be humorous, a bit hyperbolic. Clearly, white men are not literally an endangered species, but I was actually wanting the make the reverse point, which is that it is a great time for women and people of ethnic minorities who want to get on in business," Allan said.
In a statement issued by Tesco to "clarify" his remarks to the Retail Week Live conference in London on Thursday, Mr Allan said:
"The point I was seeking to make was that successful boards must be active in bringing together a diverse and representative set of people.

"There is still much more to be done but now is a good time for women to put themselves forward for NED roles.

"In all the organisations I have been involved in I have been a committed advocate of greater diversity and very much regret if my remarks have given the opposite impression."
Sophie Walker, the leader of the Women's Equality party, told The Guardian:
"Far from being in a 'propitious' position, any analysis of senior leadership roles in business will show the woeful under-representation of women and minority groups," she said.
Labour's Yvette Cooper, who chairs the Home Affairs Select Committee, went to Twitter to vent her frustration with Allan's remarks. She posted a link to the Financial Times story on Mr Allan's speech, tweeting: "Says the man who chairs a board of eleven, eight of whom are white men…..!!! No words".
---
---
A report last November by Ersnt & Young revealed that there was a disproportionately low level of diversity in the boardrooms of the top 100 publicly listed companies in Britain.