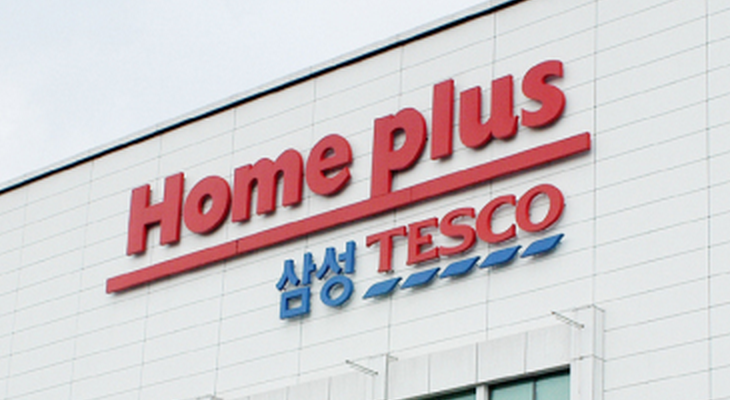 Tesco has sold off its South Korean retail unit Homeplus for £4.2 billion in a move that is set to help strengthen the supermarket chain's balance sheet.
Homeplus, the second largest retailer in South Korea, is being bought out by a consortium led by the private equity firm MBK Partners and including the Canada Pension Plan Investment Board, Public Sector Pension Investment Board and Singapore's sovereign wealth fund, Temasek Holdings.
The proceeds will be used by Tesco to pay down debts and help make its UK business profitable again. In April, Tesco said that it had net debt of £8.5 billion and a pension deficit of £3.9 billion.
Dave Lewis, chief executive of Tesco, said: "This sale realises material value for shareholders and allows us to make significant progress on our strategic priority of protecting and strengthening our balance sheet."
The Homeplus sale is the first major deal that Tesco has carried out since it reported a record pre-tax loss of £6.4 billion in the last fiscal year. It was the biggest loss posted by a UK retailer and among one of the largest losses in UK corporate history.
The MBKP consortium plans on investing 1 trillion Korean won in Homeplus over the next couple of years to make the chain more competitive.
Homeplus has 140 hypermarkets, 375 supermarkets and 327 convenience stores.
Tesco's Homeplus unit posted a pre-tax loss of £131 million in the 53 weeks to the end of February, versus a profit of £459 million the year before. This was mainly due to a £216 million property charge and £60 million write-down of inventories.
---