The UK's largest grocery chain, Tesco, is currently in a standoff with consumer goods giant Unilever.
Tesco reportedly refused to hike the wholesale prices of Unilever products by 10 percent – amid the falling value of the pound sterling. Wholesale prices are what wholesalers (the middle people) charge retailers (shops).
Unilever owns many famous brand names, including Persil, Surf, Dove, Comfort, Ben & Jerry's ice cream, Elmlea, Colman's, Helmann's, Marmite, Knorr, Bertolli, Flora, Comfort and Pot Noodle.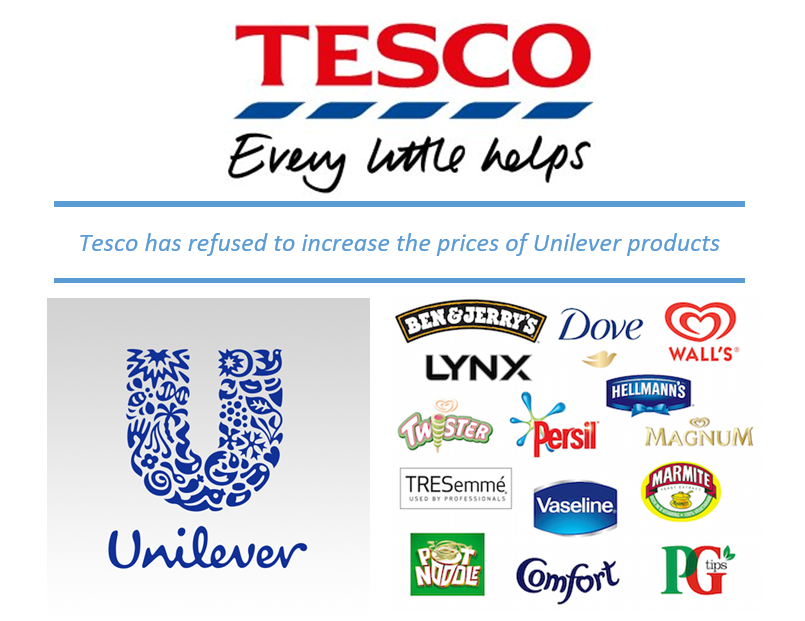 The retailer has pulled products made by Unilever PLC from its online shopping site.
A Tesco spokesperson said: "We are experiencing availability issues on a number of Unilever products. We always work to ensure customers get the best possible prices and we hope to have this issue resolved soon."
Since the Brexit vote in June the value of the pound sterling has dropped 16% against the euro.
According to The Guardian, a 'well-informed source' said: "Unilever is using Brexit as an excuse to raise prices, even on products that are made in the UK."
---
---
Unilever has asked other major British retailers to increase prices too. Someone familiar with the matter told the WSJ that the firm similarly approached J Sainsbury PLC for a 10% hike on all its products.
Ged Futter, a retail consultant at IR Solutions, was quoted by The Guardian as saying: "A lot of suppliers have seen costs go up significantly because of currency. Some are covered until the end of the year but not beyond. Retailers are saying they can't pass cost increases on to their shoppers but that has to happen, or they are not going to have any suppliers left."
There is currently robust demand for Unilever products in the UK. If Tesco can't find a way to work with them the retailer could suffer a significant loss in market share.
Video – What is a wholesaler?