Tesla appears to have reached a new manufacturing milestone after months of delays.
According to a report by Reuters, the electric-car maker nearly produced 5,000 Model 3 electric sedans in the last week of the second quarter.
The company had set a goal of producing 5,000 Model 3s a week before the end of the second quarter, which ended yesterday, to show that it is capable of mass producing the vehicle.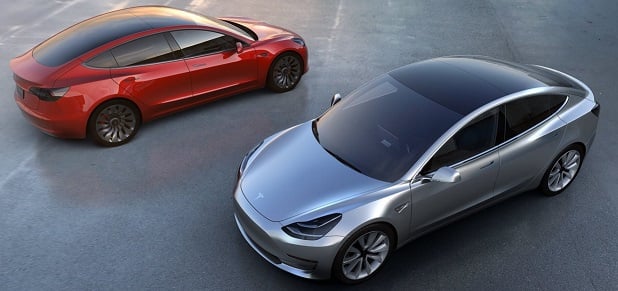 The 5,000 units per week goal was initially made for December 2017. However, because of production issues, this goal was pushed to the end of the second quarter.
This target may have been reached. A Tesla employee posted a photo on Twitter showing Tesla staff signing a "Model 3 5K Club" sign along with the question "why would you doubt us".
Reuters cited two workers who told the new agency that the last car of the batch rolled off the Fremont assembly line and was ready to go at around 5AM PDT on July 1st.
Tesla is likely going to provide official figures on production and delivery numbers for the quarter later this week.
Some experts have warned that investors should be wary of brief bursts of Model 3 production. Barclays analyst Brian Johnson warned investors of "burst rates" of Model 3 production that might not be sustainable.
Whether this reported level of production will continue is uncertain, but the news does show that Tesla is capable of ramping up its output.