The Tesla Roadster, the all-battery electric vehicle sports car manufactured by Tesla Motors, will have its range increased by almost two-thirds to 400 miles between charges, according to a Tweet by CEO Elon Musk.
Mr. Musk wrote "Roadster upgrade will enable non-stop trave from LA to SF – almost 400 mile range."
News update: Tesla formally announces it will improve the performance of its Roadsters' batteries, rolling resistance and aerodynamics.
The Roadster can currently do approximately 245 miles between charges, the company says.
In January 2012, Tesla halted production of the Roadster as it began increasing production of its Model S, a very successful product. Through the end of 2011, the company had only managed to sell 2,150 Roadsters.
Tesla has upgraded the car's lithium battery pack, thus giving it a longer range. Mr. Musk added that although a battery pack upgrade for the Model S will eventually come, that won't be soon.
The Model S has a 306 or 244 mile range, depending on whether it carries the 85 kWh (kilowatt-hour) battery or the smaller, cheaper 60 kWh one.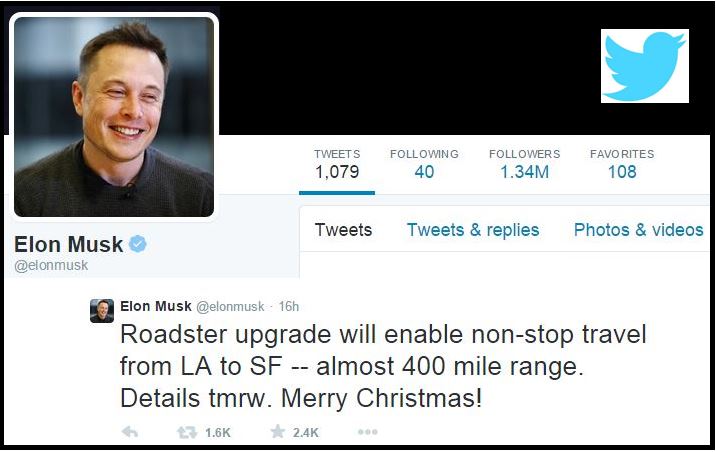 Source: Elon Musk's Twitter message.
Writing in Hot Hardware, Brandon Hill welcomed the coming battery pack upgrade, but had a few questions: How much would the upgrade cost Roadster owners? How will the Tesla warranty be affected by the new upgrade? Will the improved battery pack result in any enhanced performance apart from the extended range?
Earlier this year, Mr. Musk told Auto Express that he and his team had been planning a 400-mile range between charges for the Roadster. He said "The Roadster had an old generation battery. We'll upgrade it to a new generation battery pack and it should have a range of about 400 miles, which will allow you to drive from LA to San Francisco non-stop."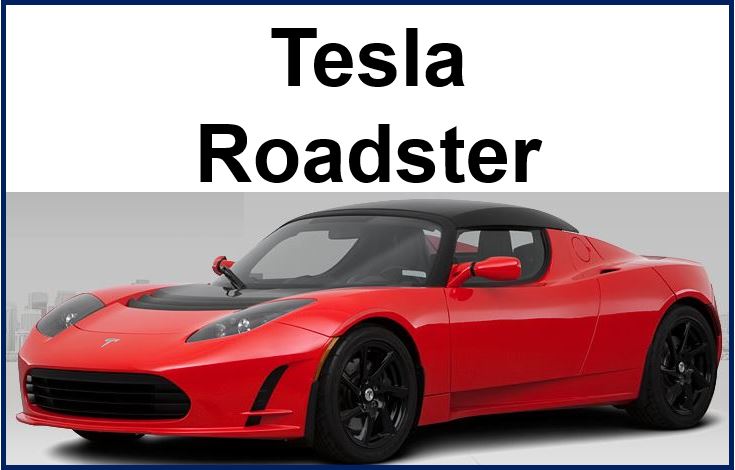 The Roadster was the first highway-capable all-electric car in serial production for sale in the US in recent times. (Photo: Tesla Motors)
While confirming that the battery update will be announced this week, Tesla spokeswoman Elizabeth Jarvis-Shean did not specify which day the announcement would be made. The upgrade itself will take place at a later date.
Video – Roadster update to be announced