Tesla recently unveiled a hotly anticipated addition to the company's lineup: an electric lorry with a 500-mile range on a single charge.
The Tesla Semi, set to go into production in 2019, boasts acceleration from zero to 60 mph in just 20 seconds when fully loaded pulling 36,287kgs (80,000lbs).
The Semi is estimated to cost just $1.26 a mile to run, versus $1.51 for a diesel.
"Overall, the Semi is more responsive, covers more miles than a diesel truck in the same amount of time, and more safely integrates with passenger car traffic," Tesla said in a statement.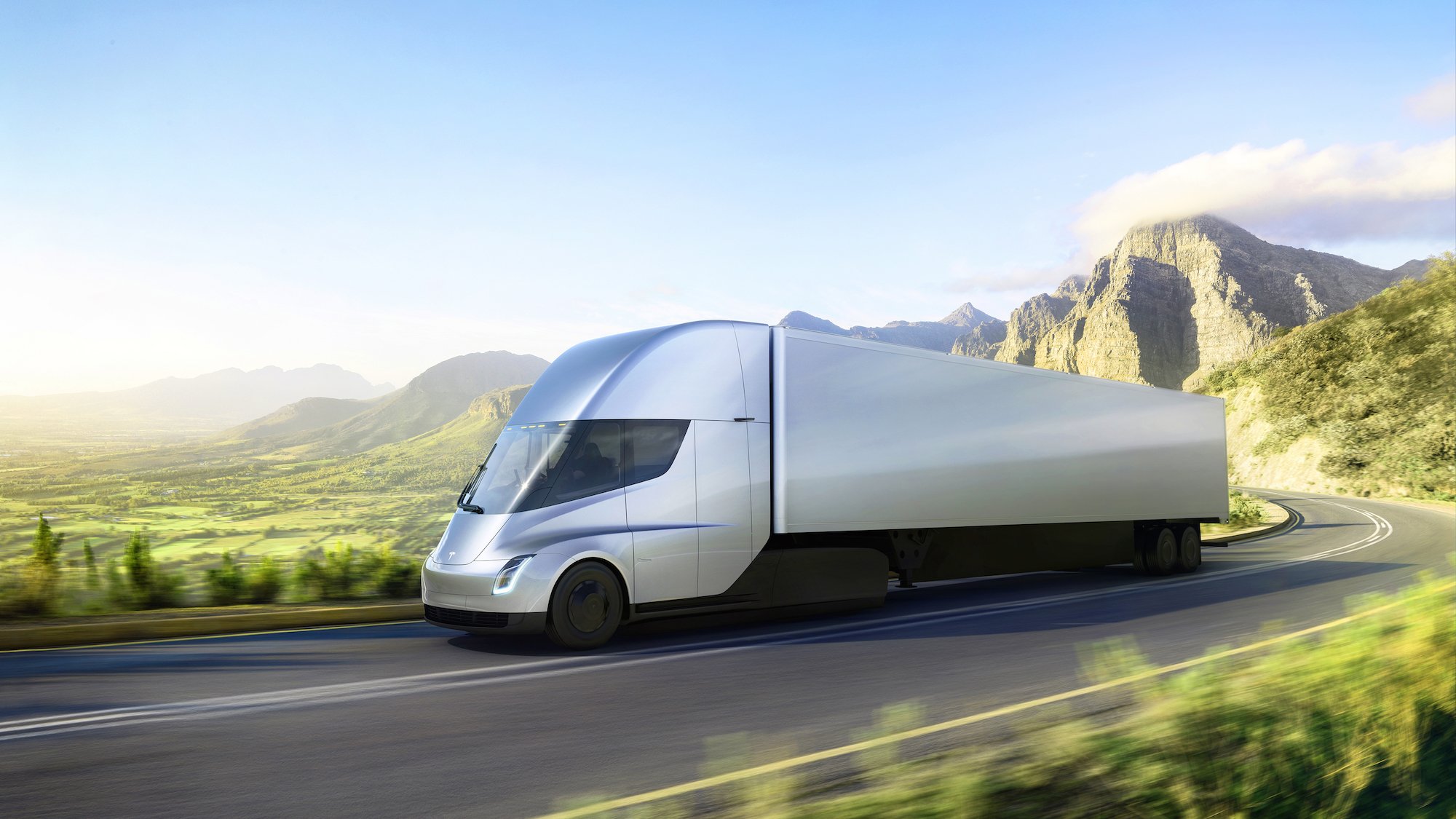 The vehicle's two rear axles have electric motors attached on either side and the battery pack is mounted under the floor of the cab.
The design of the lorry is said to help prevent damage upon impact and gives the vehicle a low center of gravity.
"Its windshield is made of impact resistant glass. Jackknifing is prevented due to the Semi's onboard sensors that detect instability and react with positive or negative torque to each wheel while independently actuating all brakes," Tesla said.
Development of the lorry was announced by Tesla CEO Elon Musk last summer.
Although the price of the Semi has not been announced yet an analysis by ACS Energy Letters suggests that an electric vehicle of Semi's kind would have to be equipped with a battery pack that costs as much as $400,000 – and that's before the rest of the truck is accounted for.
US retail giant Wal-Mart has reportedly already expressed interest in being one of the first companies to pilot Tesla's all-electric heavy-duty truck. The retailer said it will pilot the Tesla Semi across the US and Canada. Tesla has also received an order for four of its trucks from Michigan-based big-box chain Meijer Inc.
Canadian Press reports that Canada's largest supermarket chain Loblaw announced that it is buying 25 Tesla Semis with a US$5,000 deposit for each.