Prime Minister Theresa May will visit Donald Trump this spring, shortly after his inauguration as President of the United States, Downing Street has confirmed.
The Prime Minister's joint chiefs of staff, Fiona Hill and Nick Timothy, travelled to Washington DC last month to build links with the President-elect's advisers and make the necessary preparations for May to meet with Trump.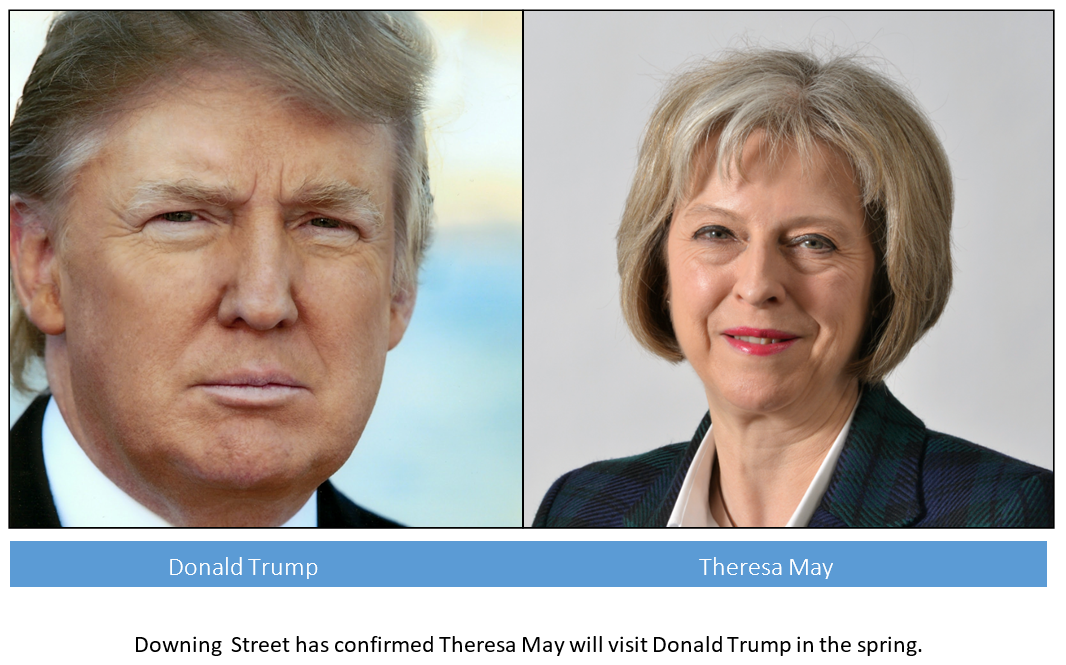 Downing Street said:
"This was part of a process leading towards the PM's first visit with President-elect Trump.
"During the second phone call with President-elect Trump, the Prime Minister suggested it would be a good idea for key staff from both teams to meet. President-elect Trump agreed this would be useful.
"We are pleased to have been able to make that happen and the Prime Minister looks forward to visiting the new president in the spring."
Last month Mrs May praised President-elect Trump as being "very easy to talk to" and during a trip to Bahrain she called him "somebody who very much values the relationship he has with the UK."
---
---
The FT reports that "top of Mrs May's agenda" will be preliminary talks about a UK-US trade deal after Britain leaves the European Union.
While Trump has voiced his concerns about trade deals in the past, criticising many of them, it has been reported that Trump may want to offer the UK a trade agreement – either an extension of the Canadian agreement into a new North Atlantic Trade Agreement (NAtlaFTA) or a separate bilateral deal.
In addition to trade, the two leaders are expected to talk about global security issues.